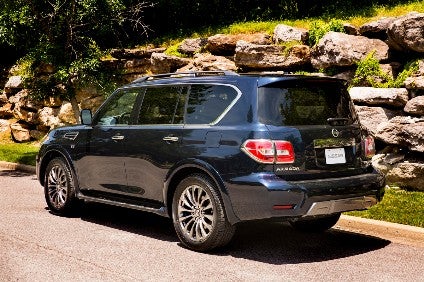 Nissan Motor 's Jupiter Spirit car carrier, laden with about 2,000 Armada SUVs, Rogue crossovers and Infiniti sedans arrived recently at Los Angeles harbour after a three week journey from Japan to face a full 'parking lot' and had to anchor a mile offshore, a media report said.
According to Bloomberg, the ship, which should have sailed straight into a berth for its wheeled freight to drive off in half a day, remained offshore for almost a week as nearby storage lots covering hundreds of acres overflowed with vehicles Americans suddenly have little desire to purchase.
The COVID-19 crisis has left cars unsold on shuttered dealers' forecourts, auction prices slipping and tens of thousands of workers laid off or furloughed.
April US sales plunged 54% for Toyota Motor , 47% for Subaru and 39% for Hyundai Motor , the report said.
"Dealers aren't really accepting cars and fleet sales are down because rental car and fleet operators aren't taking delivery either," John Felitto, a senior vice president for the US unit of Norwegian shipping company Wallenius Wilhelmsen, told Bloomberg.
"This is different from anything we've seen before. Everyone is full to the brim."
The vehicles finally left the ship five days after arrival, an unusual delay in the just-in-time auto business.
Most cars imported from Japan come through west coast ports, mostly via the giant Long Beach terminal and industry officials told Bloomberg the main logjam was on the 'left coast'.
"It is very abnormal for a container ship, a car carrier or a cruise ship not to go right to the berth, discharge and be on their way," Kipling Louttit, executive director of the Marine Exchange of Southern California, told Bloomberg.
The April US sales collapse produced a backlog, causing some ships to divert to other ports, others to wait days to discharge cargo and, ultimately, others to cancel voyages before they even got underway.
Bloomberg said the Port of Hueneme, a major import facility in Ventura County, California, had to find space in the surrounding area for about 6,000 surplus cars, in addition to 4,000 on its site. Auto-logistics firms secured lots at a nearby cold storage facility and an adjacent US Navy base after scouring sites at local colleges emptied by the coronavirus.
"You can't stack cars," Kristin Decas, the port's director and chief executive officer, told Bloomberg. "We even looked at using the Ventura County Fairgrounds."
Toyota has leased additional storage at a sports venue in California as a precaution, even though it hasn't yet experienced major issues accepting deliveries from inbound vessels, a spokesman told Bloomberg. A Hyundai Motor spokesman said the automaker also had experienced higher west coast inventories and found additional storage to ease pressure on port facilities.
Bloomberg noted an earlier car-carrying ship arrived in Los Angeles on 21 April and discharged its vehicle cargo but had to wait a week for its next trip to [Toyota manufacturing home base] Nagoya, Japan, which was unusual in a business where busy ships normally run routes back to back.
Ports are preparing for an even worse outcome than backed up stock – deliveries stopping altogether as the recession digs deeper.
According to Bloomberg, Hueneme Port expects at least a 25% drop in vehicle shipments in the coming year and associated import logistics companies already have laid off about 80% of local staff in anticipation of a long US sales slump.
Decas told Bloomberg her port has only two car-carrying ships scheduled after 17 May compared with at least four or five a week in normal times.