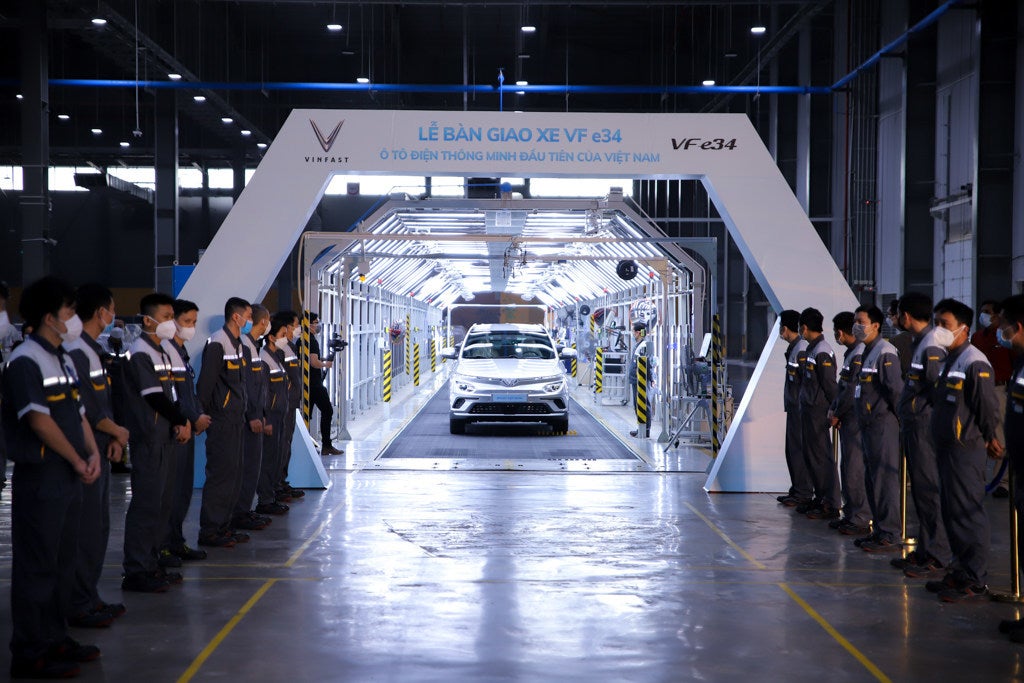 Vinfast said last week it had registered for an initial public offering (IPO) with the United States Securities and Exchange Commission (SEC) as the Vietnamese startup steps up its plans to expand into North America's fast-growing electric vehicle (EV) market.
The automaker, part of Vietnam's largest private conglomerate VinGroup, did not reveal the size of its proposed share offering but analysts expect it to be in line with the company's plan to invest US$2bn in a new vehicle assembly plant in the country.
This would make it the largest IPO by a Vietnamese company.
VinFast said last month it planned to begin construction of a vehicle assembly plant in North Carolina this year, with completion scheduled for mid-2024. Initial production capacity would be 150,000 EVs and batteries per year, with plans to expand this later.
Vinfast began producing vehicles in 2018 at a newly built plant in port city Haiphong in northern Vietnam and sold 35,723 passenger vehicles locally in 2021. It only began EV deliveries last December so almost all of its sales to date have been petrol powered vehicles based on BMW licensed technology.
Vinfast plans to start selling its vehicles in the US late in 2022 and they will initially be imported from Vietnam.
Last month the company said it had received export orders for 50,000 VF8 and VF9 EV models from Canada, US, France, Germany and the Netherlands with prices starting from US$41,000 and $59,000 respectively.