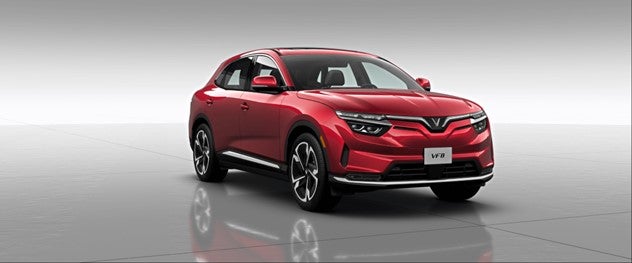 New vehicle sales in Vietnam fell 3% to 20,536 units in February 2023 from weak year earlier sales of 21,100 units, according to the Vietnam Automotive Manufacturers Association (VAMA).
That followed three consecutive months of much sharper declines as economic growth in the country slowed in the fourth quarter of 2022 after the central bank hiked interest rates in response to rising inflation.
GDP growth was still up 8% in 2022, reflecting strong rebounds earlier that year from 2021's Covid lows.
Sales in the first two months of 2023 declined 32% to 34,534 units from 50,775 a year ago, with sales of passenger vehicles dropping 35% to 26,851 units while commercial vehicle sales were down 19% to 7,683 units.
The association data did not include sales of some key brands, including Mercedes-Benz, Hyundai and domestic startup VinFast, which together accounted for an estimated 23% of vehicle sales last year.
Truong Hai (Thaco) group, the local assembler and distributor of Kia, Mazda, Peugeot and BMW-Mini, and a major player in the commercial vehicle segment, reported a 46% plunge in group sales to 11,904 units year to date (YTD). This includes a 55% drop in Kia sales to 4,800 units; a 28% fall in Mazda sales to 4,165 and a 78% plunge for Peugeot sales to 457 while Thaco truck sales were down 40% at 2,081 units.
Toyota sales fell 26% to 7,910 vehicles YTD while Ford sales surged 221% to 4,992 units; Honda 2,879 (-49%); Mitsubishi 3,424 (-35%); and Suzuki 1,955 units (-25%).
Last year the vehicle market expanded 29% to 358,063 units from 277,203 in 2021 according to association data. This did not include 77,897 sales of Hyundai vehicles, around 26,000 by Vinfast and an estimated 3,000 vehicles sold by other brands.