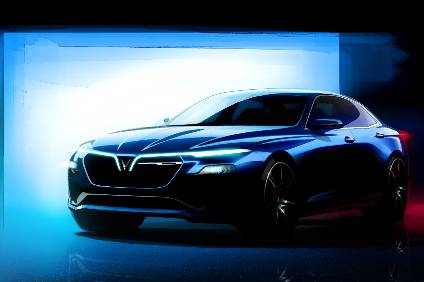 New vehicle sales in Vietnam rebounded by 69% to 24,461 units in July 2022 from a weak 14,458 units a year earlier, according to wholesale data from the Vietnam Automotive Manufacturers Association (Vama ).
The vehicle market continued to recover from last year's Covid slowdown with easing supply chain bottlenecks also helping automakers fulfil pent up demand. The market has benefited from strong economic growth which accelerated to 7.7% year on year in the second quarter from 5% in the first quarter, driven by strong service sector and industrial output growth.
Total vehicle sales in the first seven months of 2022 increased 40% to 209,928 units from 150,064 YTD 2021 with sales of light passenger vehicles surging 53% to 167,460 units while commercial vehicle sales were 4% higher at 42,468 units.
Truong Hai (Thaco) group, the local assembler and distributor of the KIA , Mazda , Peugeot and BMW-Mini brands, and a major player in the commercial vehicle segment, reported a 46% rise in group sales to 83,201 units year-to-date (YTD). This included a 66% surge in KIA sales to 39,524 units, a 49% rise in Mazda sales to 21,580 units and a 93% jump in Peugeot sales to 7,327 units while Thaco truck sales were down slightly at 13,502 units.
Toyota seven-month sales increased 48% to 48,650 units while Honda volume surged 68% to 21,678, Mitsubishi 22,361 (+40%), Ford 11,289 (-13%) and Suzuki 10,206 units (+41%).
Vama data does not include all auto brands sold in Vietnam, including Mercedes-Benz and domestic start-up VinFast which reported a 43% sales decline to 2,137 units last month from strong year earlier sales, bringing its YTD total to 16,832 cars (-15%).
VinFast sales in full year 2021 were up 21% to 37,723 units. The company began deliveries of its first electric vehicle (EV) model, the VF e34, at the end of December and is in the process of rolling out a domestic EV recharging network.