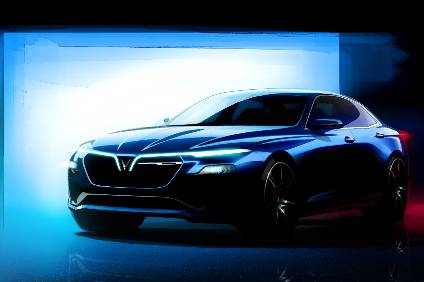 Vietnam's new vehicle market plunged by over 38% to 14,457 units in July 2021 from 23,368 units a year earlier, according to wholesale data released by the Vietnam Automotive Manufacturers Association (VAMA).
Sales activity last month continued to be held back by the worst outbreak of coronavirus infections since the pandemic began in early 2020, with the government imposing strict movement control orders in key parts of the country to help slow the spread of the virus. The south of the country, including Ho Chi Minh City, was the worst affected area.
GDP growth was estimated to have rebounded by 6.6% in the second quarter from close to zero growth a year earlier, during the initial stages of the pandemic, after growing by 4.7% year on year in the first quarter of 2021. Economic growth this year was driven by strong manufacturing output, fuelled mainly by strong export demand, while foreign direct investment (FDI) weakened in the second quarter.
Vehicle sales in the first seven months of the year were still 19% higher at 150,063 units from 126,088 units a year earlier, with passenger vehicle sales rising by over 33% to 109,281 units while commercial vehicle sales were up by close to 20% at 40,782 units.
Truong Hai (Thaco) group, the local assembler and distributor of brands such as Kia, Mazda, Peugeot, BMW-Mini and a significant player in the commercial vehicle segment, reported a 34% rise in group sales to 56,921 units in the seven month period. This includes a 70% jump in Kia sales to 23,873 units, an 8% rise in Mazda sales to 14,497 units and a 4% increase in Thaco truck sales to 13,585 units.
Toyota sales rose by 8% to 32,856 units year to date while Mitsubishi volume jumped 23% to 15,989, Honda 12,941 (-2%); Ford 13,040 (+22%) and Suzuki 7,253 (+27%).
The VAMA data did not include sales by domestic start-up Vinfast, which delivered 24,112 vehicles in Vietnam in 2020. The company reportedly sold 3,752 vehicles in July, up by almost 15% year on year, while year to date sales amounted to 19,690 units. The company is preparing to launch its first electric vehicle (EV) and has been rolling out an EV recharging network.
Vietnam is looking to raise its emission standards to Euro V in January 2022 which is expected to affect imports from neighbouring countries, such as Thailand and Indonesia, but could favour VinFast which has been lobbying the government for additional EV sales incentives.