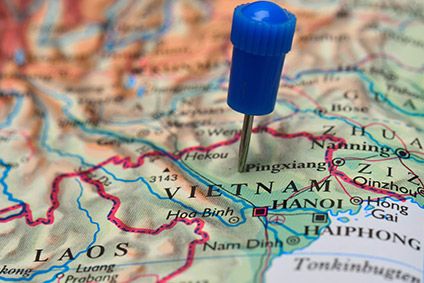 Vietnam's new vehicle market expanded by almost 5% to 36,454 units in November 2021 from 34,860 units a year earlier according to wholesale data released by the Vietnam Automotive Manufacturers Association (VAMA).
This followed five months of sharp declines and came after the government began to ease in October tough lockdown restrictions which were put in place in mid-July to help contain the worst covid outbreak since the pandemic began in early 2020.
GDP was estimated to have contracted 6.2% year on year in the third quarter, prompting economists to revise sharply lower their full year forecasts, including the Asia Development Bank which now growth of just 3.8% in 2021.
Vehicle sales in the first 11 months of the year were down by over 2% at 233,676 units compared with 239,005 a year earlier, with passenger vehicle sales falling by 7% to 167,706 units while commercial vehicle sales were up by 10% at 65,970 units.
Truong Hai (Thaco) group, the local assembler and distributor of Kia, Mazda, Peugeot, BMW-Mini and a significant player in the commercial vehicle segment, reported a 5% rise in group sales to 88,967 units in the 11-month period. This included a 22% rise in Kia sales to 38,164 units while Mazda sales were down 21% at 22,015 units and Thaco truck sales were 2% lower at 21,361 units.
Toyota sales fell 7% to 55,109 units year to date while Mitsubishi Motors sales were down by 8% at 22,501 units; Ford 21,362 units (+3%); Honda 17,406 units (-14%); and Suzuki 11,988 units (unchanged).
VAMA's data did not include sales by domestic start-up Vinfast, which reported a 15% sales rise to 3,829 vehicles in November, bringing its year-to-date total to 32,676 units.
This year VinFast has been busy rolling out an electric vehicle (EV) recharging network across the country this year and in October it launched its first EV, the VF e34. The company's CEO Michael Lohscheller said Vinfast planned to launch EV production in the US in the second half of 2024 and wants to list the company's shares on the US Nasdaq stock market in the next two years.
Vietnam planned to raise its emission standards to Euro 5 in January 2022 which was expected to affect imports from neighbouring countries such as Thailand and Indonesia, but could favour VinFast which has been lobbying the government for additional EV sales incentives.