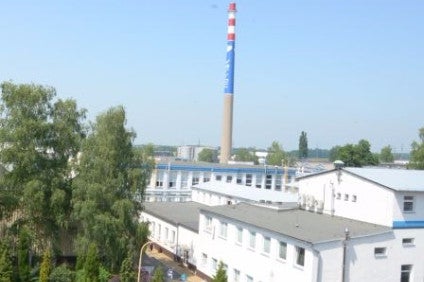 Varroc Lighting is stressing the technical supplier competence of the Czech Republic as a base for its business operations in Eastern Europe, as well as its cooperation with the Prague government and financial incentive institutions.
Czech Republic forms one of several Eastern European automotive powerhouses driving huge interest from overseas OEMs and Tier 1 suppliers, attracted by its skilled, educated and relatively low-cost workforce, although the region is currently severely hampered by a major shortage of labour.
"I came [to Czech Republic] in 1999 and my primary task was to really bring in engineering discipline and start to migrate to low cost engineering," Varroc Lighting global product development SVP, Todd Varroc told just-auto on the sidelines of last week's Central and European Automotive Conference in Prague.
"Our 30 guys are now 470 – it is a great supply base [and] very good technical competence. We buy a lot of components and have to outsource our moulding and electronics, so we can get that locally. All the things you need for development, you can get locally at very competitive cost.
"We moved our advanced development out of the US and into Europe. Europe for lighting tends to implement technology sooner, so it made more sense for us to have a European base rather than in the US. We [US] make more conservative regulations – that is why we do 100% of our advanced development in Europe."
The Czech Republic global product development chief noted lighting was no longer a purely functional component of the car, with a shift from a tool people needed to one they wanted.
The supplier uses simple to complex optical systems to achieve design intent, while noting technology has evolved to include new light sources such as LEDs, LASER and OLED (organic LED) lamps, as well as night-time only and day and night signatures.
"Czech Republic is a very competitive country, but not low cost," added Morgan. "For them to survive, they to have to bring in engineering. Their education system is very deep – they are much better engineers than I ever was."
Varroc is attempting to address some of its recruiting challenges by looking to Poland and at one stage was evaluating Ukraine. "They have great physicists and physicists make great opticians," said Morgan.
Varroc Lighting is member of the Varroc Group family of automotive-components businesses.
Founded in 1990, the company is an emerging global automotive component manufacturer and supplier of exterior lighting systems, powertrains, electronics, body and chassis parts to leading passenger car and motorcycle segments worldwide.
Varroc Group has 35 manufacturing facilities, 11 engineering centres, 10,000 employees and 760 engineering experts in ten countries.
The company is a global passenger car exterior lighting supplier and the number one 2-wheeler automotive component supplier in India.