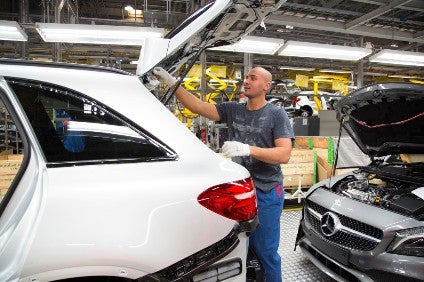 Valmet Automotive has begun its recruitment drive to meet additional workload requirements prompted by a new manufacturing agreement with Mercedes signed last month.
The Helsinki Times reports that the Finland-based contract assembler is planning on hiring roughly one thousand new employees for its assembly line, knit line, paint shop and internal logistics operations during the course of the spring.
Immigrants will make up a considerable share of the new employees, Mikael Mäki, the communications director at Valmet, told the newspaper.
The report noted that Valmet Automotive is one of the participants in a social impact bond (SIB) programme launched to facilitate the entry of immigrants to the labour market. SIBs are bonds where the repayment and return on investment are contingent upon the achievement of one or more pre-determined social outcomes.
Mäki said that the automotive manufacturer has organised recruitment events targeted specifically at immigrants, which have had a good turnout, and has largely positive experiences of immigrant employees.
Following the successful start of GLC production at Valmet earlier this year, Mercedes-Benz Cars said it would continue its long-running "successful" cooperation with Finland's Valmet Automotive which will produce the next generation of compact cars at its plant in Uusikaupunki.
Valmet has built the Mercedes A-Class since 2013.
See also: Daimler to continue Mercedes compact car contracts with Valmet