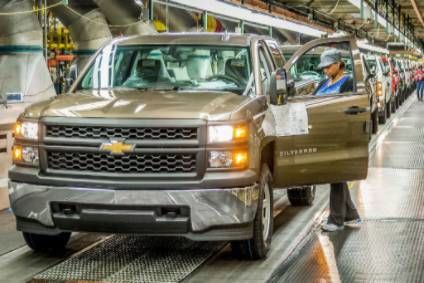 United Auto Workers (UAW) members at a key General Motors truck plant in Fort Wayne, Indiana, have approved a new four-year labour contract by a wide margin, joining momentum in favour of the deal as voting continued this week.
The president of the UAW local in Fort Wayne told Reuters the vote was 1,839 to 1,311 in favour at the plant, which makes high-margin pickup trucks.
The report said Fort Wayne had joined large plants in Wentzville, Missouri, and Spring Hill, Tennessee, which approved the new contract on Wednesday night. At least 60% of production workers at the two plants favoured the deal, local media and social media posts showed.
Analysts told Reuters the contract appeared on its way to passage but were cautious about declaring it would pass.
Most large GM plants had finished voting, but those in Lansing, Michigan, and Lordstown, Ohio, had not.
Negotiators for Ford continued to meet with UAW representatives but had not begun discussions on the final economic aspects of a contract, people familiar with the talks told Reuters. It was widely believed the final push to finalise a contract at Ford would not begin until after GM's ratification vote.
The UAW was not expected to announce the final tally of the GM vote until the weekend. The union and company reached a deal on the contract on 25 October.
Kristin Dziczek, labour analyst with the Center for Automotive Research, told Reuters that, overall, workers appeared on their way to passing the deal. Production workers were in favour while the fewer skilled-trade workers at major plants had opposed the deal.
Dziczek said skilled-trade workers were rejecting the overall deal in part because they are ineligible for a US$60,000 early retirement incentive under the proposed contract. GM would pay out that incentive to as many as 4,000 UAW production workers.
Fiat Chrysler Automobiles workers in September overwhelmingly rejected the first negotiated proposal but approved the second one which took effect last week.
The Fiat Chrysler deal set an eight-year path from hiring to top pay, which goes from $17 per hour to nearly $30. It provided ratification bonuses of $3,000 to workers hired after 2007 and $4,000 to those hired before then, Reuters noted.
GM's proposed pact has the same eight-year path for workers hired after 2007 to reach top pay, along with a richer ratification bonus of $8,000.