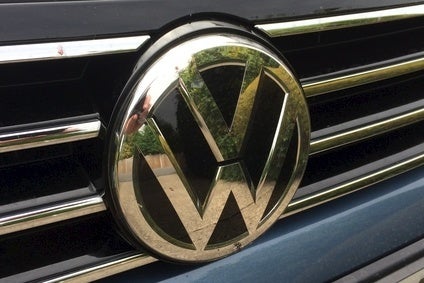 Volkswagen has strongly denied the suggestion by US authorities that it may have installed emissions cheating devices to larger engines not already cited as part of VW's diesel emissions cheating scandal.The US Environmental Protection Agency (EPA) has said it is now looking at 3.0-litre V6 diesel engines that are used in larger VW Group models (including Porsche and Audi).
The EPA said in a statement that a 'Notice of Violation' (NOV) alleges that VW "developed and installed a defeat device in certain VW, Audi and Porsche light duty diesel vehicles equipped with 3.0 litre engines for model years (MY) 2014 through 2016" that "increases emissions of nitrogen oxide (NOx) up to nine times EPA's standard".
The vehicles covered are the diesel versions of: the 2014 VW Touareg, the 2015 Porsche Cayenne, and the 2016 Audi A6 Quattro, A7 Quattro, A8, A8L, and Q5.
EPA and the California Air Resources Board (CARB) have both initiated investigations based on Volkswagen's alleged actions, the EPA said. The NOV covers approximately 10,000 diesel passenger cars already sold in the United States since MY 2014. In addition, the NOV covers an unknown volume of 2016 vehicles, the EPA said.
VW Group said in a statement that the EPA informed Volkswagen on Monday that vehicles with V6 TDI engines had a software function which had not been adequately described in the application process.
Volkswagen said it "wishes to emphasize that no software has been installed in the 3-litre V6 diesel power units to alter emissions characteristics in a forbidden manner". The company also said it will "cooperate fully with the EPA to clarify this matter in its entirety".
Porsche Cars North America said in a short statement that it had received an NOV from the EPA and that it was "surprised to learn this information". It added: "Until this notice, all of our information was that the Porsche Cayenne Diesel is fully compliant."