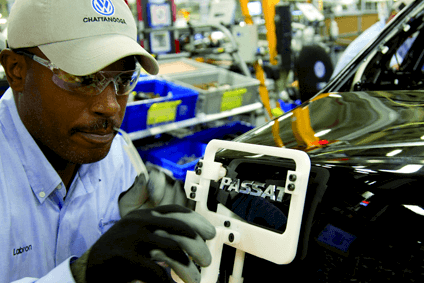 Volkswagen Group has reaffirmed its planned investments for the US at Chattanooga and in the production of an all-new SUV for the US market. The statement from VW follows the recent harm done to the brand in the US following the diesel emissions scandal.
The company said it wants to invest US$600m in the State of Tennessee alone and is creating an additional 2,000 jobs in the USA. Production of the new midsize SUV in Chattanooga is scheduled to commence at the end of 2016.
"This clear commitment to the Chattanooga location confirms our engagement in North America and our confidence in the local team. More than ever, we must and will focus on the specific wishes of our U.S. customers so that we can offer them vehicles that are not only convincing, but also inspirational. Step by step, that is how we want to win back trust in the Volkswagen brand," said Michael Horn, President and CEO of Volkswagen Group of America.
"The United States of America is still one of Volkswagen's most important markets," he added.
Apart from investment in the production of the new vehicle which is based on the CrossBlue study, a National Research & Development and Planning Center is currently being built at the Chattanooga site. The center will be responsible for steering projects for the North American market. The objective, VW says, is to create vehicles to meet consumers' changing wishes and expectations even faster and more efficiently by getting closer to the customer.
A further 50,000 square meters is currently being added to existing space at the site to cater for the logistics of producing the new midsize SUV for North America. Production of the new vehicle will be integrated in the existing factory structures.
Volkswagen has already invested more than US$1bn in its Tennessee plant to date. Over 2,400 employees currently work at the plant; the 500,000th US Passat rolled off the assembly line in the summer.
A further element in the Volkswagen brand's North America strategy is a three-row version of the new Tiguan, which is scheduled to start leaving the assembly line at the plant in Puebla/Mexico in 2017.