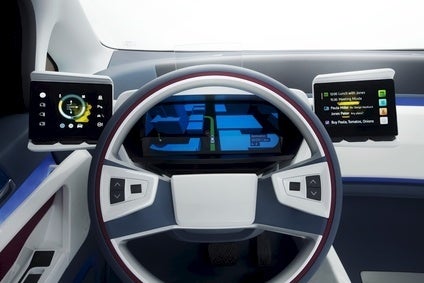 Visteon Corporation has posted second-quarter sales up 10.5% to US$1.78bn and a net loss of US$155m, although this includes a US$173m loss related to the agreement to sell a majority of the interiors business.
Adjusted EBITDA, a non-GAAP financial measure, was US$193m, compared with US$163m in the same period last year.
As a result of the previously announced agreement to divest a majority of its interiors business, Visteon reclassified a significant portion of interiors results to discontinued operations and recast prior periods accordingly.
"We achieved record quarterly adjusted EBITDA on the underlying strength of our core thermal energy management and cockpit electronics businesses," said Visteon president and CEO, Tim Leuiliette.
"Our performance was buoyed by some positive customer agreements, and we also completed several actions under our value creation strategy – most notably the acquisition of Johnson Controls' electronics business.
"With our two profitable, technology-focused core businesses, Visteon is positioned for growth and for continuing to deliver value to customers and shareholders."