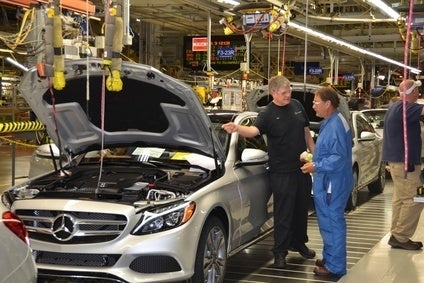 Samvardhana Motherson Group (SMG) plans to build a new US$150m automotive supplier plant in Tuscaloosa County to supply the local Mercedes-Benz plant at Vance.
The new plant will produce painted bumpers, rocker panels, spoilers, interior door panels and other parts. It will also create 650 jobs.
The new venture will operate as SMP, a subsidiary of SMG and will be called – SMP Automotive Systems Alabama, Inc. SMP currently produces a variety of automotive products including: bumper covers, door panels, instrument panels, plastic body parts, consoles and other interior components.
"Alabama has a positive business climate and a skilled workforce that is second to none," Alabama Governor Robert Bentley said. "We have worked hard to recruit well-paying jobs for the people of this state, and I am honored to see SMG/SMP expand to Alabama. In coming years, the company will provide 650 new jobs and produce even more products that are 'Made in Alabama'."
SMP has partnerships with vehicle manufacturers from around the world including: Daimler Mercedes-Benz, Audi, VW, Porsche, Renault/Nissan and Ford.
SMG has operations in 25 countries across the world. Its broad range of products are manufactured in more than 170 facilities and 24 design centers across the globe by over 70,000 qualified professionals.
The proposed site of the new auto supplier is located in east Tuscaloosa County. Construction will begin by the end of 2015.