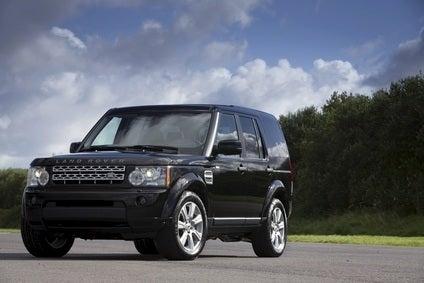 October was as sweet as Halloween candy for car companies in the US. Automakers delivered 1.455m cars, SUVs and trucks last month, an increase of 13.6%. It was the highest October volume since 2001 and it blew right past analyst forecasts.
October' s seasonally adjusted annualised rate (SAAR) came in at 18.24m light vehicles. That's 1.66m units more than October 2014, and the highest reading since July 2005.
While double-digit growth was common, two brands stood out from the crowd. Land Rover sales soared 97.6% with a surge in sales of Range Rover models and a 568.5% leap in deliveries of the LR4. Volvo's new XC90 and Cross Country versions of the S60 and V60 propelled deliveries to an 86.9% improvement.
General Motors led the Detroit automakers to a slightly larger market share. Strong light truck sales and a higher percentage of retail deliveries were the keys to a good month for the General.
Fiat Chrysler came in ahead of forecast, racking up its 67th consecutive month of year-over-year gains. Jeep was the big driver again, leading the crossover/SUV market segment in both monthly and year-to-date sales. Increases in sales of the Charger and Challenger put Dodge in the black for the month and the new Fiat 500X overcame ongoing weak sales of the 500 and 500L, which just hasn't caught on in America.
Ford's aluminum F-150 pickup has finally gotten going, accounting for 30.7% of total Ford sales. However, the Transit van and the Mustang were the real heroes as each delivered triple-digit growth. Ford's passenger car sales also grew in October.
Toyota got a nice lift from all segments and the new Scion iA and iM gave an extra shove to car sales. As was the case for most car makers, SUVs played a big role in helping the the largest carmaker surpass the prognosticators' predictions.
Honda set a new sales record as the new Civic hits dealer lots and the new Pilot hits its stride.
Hyundai, Kia and Subaru also reported new October benchmarks while Audi marked its 58th consecutive month of record sales.
Those waiting for the axe to fall on Volkswagen will have to wait: VW reported a tiny, 74-unit gain in October in spite of the diesel debacle. The secret to Volkswagen's success, such as it is, was a 137.5% jump in sales of the Tiguan and Touareg.
Small gaps are the story behind the ongoing war between BMW and Mercedes-Benz for supremacy in the luxury market. BMW is the current leader in both monthly and year-to-date results, but its October margin was just 487 sales and Mercedes has trimmed BMW's year-to-date lead down to just 553 sales. Both automakers have been known to get creative. According to TrueCar.com estimates, the two German automakers are wooing buyers with the highest average incentives in the industry.
2015 is shaping up to be an unusual year. Normally there is a bit of a slump after August, with the low point coming in either September or October. This year's decrease has been very modest, with both months producing SAARs in the 18m unit range. Since it is almost written in stone that there will be strong sales in December, the industry may well be looking at a new record year, surpassing 2000's 17.4m by a fair margin.