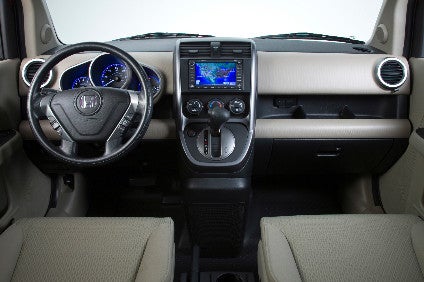 US auto regulators may order a recall of a further 70m to 90m vehicles fitted with Takata airbag inflators, the Reuters news agency reported on Monday (22 February).
About 29m inflators have been recalled so far. Inflators disintegrating and firing metal fragments into the vehicle interior have been linked to nine deaths in the US.
Company documents reviewed by Reuters and verified by "two former Takata managers" show up to 120m Takata inflators in US vehicles contain the same volatile chemical – ammonium nitrate – used in inflators that automakers have recalled, the report said. The number of vehicles affected is still not clear because many have more than one inflator, and not always from the same supplier. Before recent recalls of 5.4m inflators, federal regulators said about 24m defective Takata inflators were used in about 19m vehicles that have been recalled since 2004.
The former managers have described to Reuters "chronic" quality failures at Takata's North American inflator plants, an assessment reflected in dozens of company emails and documents dating back to 2001. Those problems, the former managers told the news agency, make it difficult for the company and regulators to pinpoint which inflators – among tens of millions – pose a danger.
Takata declined to comment to Reuters when asked about the possibility of massive additional recalls and whether another 70m to 90m inflators still in vehicles could endanger drivers. A torrent of new recalls could cost the company billions of dollars and add years to the replacement process.
The company said in a statement that it is "cooperating fully with regulators and our automotive customers and continues to take aggressive action to advance vehicle safety."
The National Highway Transportation Safety Administration continues to investigate all Takata inflators using ammonium nitrate, but it has not yet found sufficient evidence to direct automakers to recall the remaining inflators, spokesman Gordon Trowbridge told Reuters.
"This issue will take years to resolve," he said.
Takata produced between 260m and 285m ammonium nitrate-based inflators worldwide between 2000 and 2015, of which nearly half wound up in US vehicles, one of the former Takata managers told Reuters, citing the company's production records.
Takata supplied those inflators to more than a dozen automakers, according to company documents reviewed by Reuters. Its single largest client was Honda, which still owns a minority stake in Takata and has recalled more than 8m defective Takata inflators in the US.
Takata produced most of the inflators that regulators are now investigating at its main inflator plant in Monclova, Mexico or at plants in Georgia and Washington state, according to company documents. The documents noted persistent quality failures at those plants, which a former Takata official said contributed to inflator ruptures.
Last month, Takata told NHTSA in a filing that "manufacturing variability" may have contributed to the ruptures, Reuters noted.
The report added the manufacturing problems are detailed in dozens of internal Takata emails, spreadsheets and presentations reviewed by Reuters and are more pervasive and continued for a longer period than those previously reported. They extended beyond the Mexican plant to the factories in Georgia and Washington state, and they continued until at least 2014.