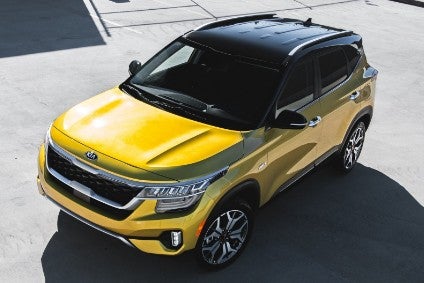 It has happened before on the odd occasion at a monthly level but now Kia Motors America has outsold the Hyundai brand for a full quarter, and by a significant number of vehicles.
Kia was one of only three brands of all those which have reported US market sales volumes for Q1 to have improved on the equivalent quarter from a year earlier. The others were Ram (+2.5%) and Lincoln (+2.3%).
Brand versus brand, Kia ended the quarter with sales of 137,945 (+1%), while Hyundai managed only 130,875 (-11.3%). Potentially more importantly, Kia's March volume was more than 10,000 units ahead of Hyundai's: 45,413 (-18.6%) versus 35,118 (-42.6%).
The Kia Telluride and Seltos are stand-out successes. Volume for the larger of those two SUVs improved to 5,153 last month while the Forte, Optima and Sportage each managed in excess of 20,000 sales during the quarter.
Although the Palisade remains a success and the Venue got off to a good start, Hyundai has been hit especially hard by a collapse in demand for the Sonata, Santa Fe, Tucson, Kona and crucially, the Elantra. The recently announced new Elantra won't be with dealers until the fourth quarter.
Could all of this mean that Kia, the supposed second brand of Hyundai Motor Group, might end 2020 ahead of Hyundai in the US market? The gap between the two has been closing elsewhere too.
Germany is now the only big five European market where Kia has not overtaken Hyundai. Not only did the pecking order change in France last month but Kia took fifth place in Italy, the first time it had even been in the top ten. Overall sales in both those countries plunged to levels not seen since March 1959. Fiat crashed to a record low 9.9 per cent of its home market, the brand's sales falling by 91.2 per cent.
Further analysis and reporting of US market sales for March and Q1 can be found here, here and here.