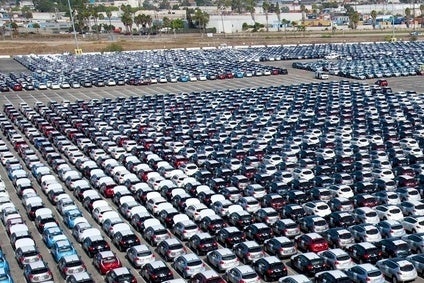 Leading automotive industry forecasting unit LMC Automotive has revised its forecast for light vehicle sales in the US market down by 600,000 units to 15.3 million units. The latest forecast adjustment further squeezes this year's recovery to a gain of just 2.6% on last year (2021 sales reached 14.9 million units). LMC Automotive said that it has changed the pace of the recovery in inventory and now expects disruption to continue into 2023.
In a note LMC said: 'While there is still some recovery expected, we have cut the US forecast for 2022 from 15.9 million units to 15.3 million. That downward revision spills into 2023. 2023 is expected to trek back toward normal but remain below historical trend at 16.5 million units.'
LMC Automotive said that slim inventories continue to constrain sales and analysts also note that the economic environment – particularly higher inflation and projected lower economic growth – is also depressing the short-term sales outlook.
US consumer confidence fell to a five-month low month in February, with fewer consumers planning to purchase homes, automobiles and go on vacation over the next six months amid concerns about the short-term economic outlook.
LMC Automotive also said that US light vehicle inventory at the end of February was relatively flat, compared with January, which puts a damper on the sales outlook for March and is reflective in the month-to-date performance well below potential. Vehicle inventory totalled 1.07 million units, flat from January and 60% below February of 2021.