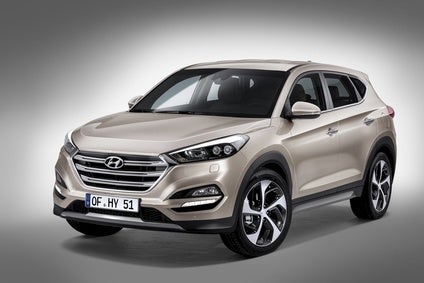 Hyundai is confident it will reach the 760,000 unit target set for 2015 US sales set back in January.
"We're still on schedule right now," Hyundai Motor America CEO Dave Zuchowski told WardsAuto during the Sonata Hybrid media launch.
According to just-auto data, Hyundai April sales rose 2.9% year on year to a record 68,009 cars in April and 6.2% to 240,038 units year to date. This, WardsAuto said, was ahead of the 5% increase Hyundai wants this calendar year.
Zuchowski admitted some disappointment Hyundai hasn't been able to boost light truck sales [includes SUVs in the US – ed] as much as rivals, resulting in an overall flat market share [4.7% from j-a data] for the brand.
"We're up 6% in cars in a segment that's down a little bit, (but) we're up 6% in trucks in a segment that's up almost 11%," he said.
Light trucks made up 21% of Hyundai's 68,009 April sales, according to the US report, while the sector accounted for 55.3% of the 1.45m light vehicles sold in the US in April, a record for the month.
"With us (having) limited capacity of trucks and the truck market representing 56% of everything that's sold, we can hit our number and still potentially lose share just because of the influence of the truck market," Zuchowski said.
WardsAuto has reported Hyundai may grow its two-model US light truck offerings to four by introducing a production version of the Santa Cruz compact crossover pickup and a new B-segment CUV.
Getting sufficient stocks of Hyundai's current light trucks, the Tucson and Santa Fe CUVs, also has been a focal point for the brand.