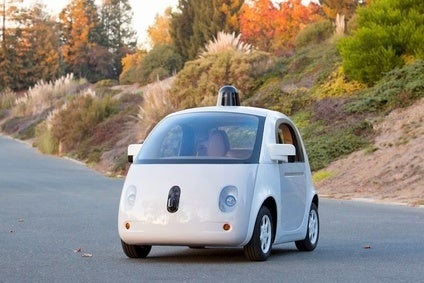 Google has hired auto industry veteran John Krafcik in a move being seen as an attempt to boost its automotive strategy. Google has shown driverless car prototypes and is preparing a strategy to address the automotive business space, as is arch-rival Apple.
Krafcik, currently president of TrueCar, an online trading business, previously led Hyundai's US business. He will join Google as CEO of the company's automotive unit, which is heavily focused on developing driverless cars.
"We're feeling good about our progress, so now we're investing in building out a team that can help us bring this technology to its full potential in the coming years," Google said in a statement. "John's combination of technical expertise and auto industry experience will be particularly valuable as we collaborate with many different partners to achieve our goal of transforming mobility for millions of people."
"This is a great opportunity to help Google develop the enormous potential of self-driving cars. I can't wait to get started," Krafcik said in his twitter post.
Chris Urmson, who was leading the project, will continue to lead technology development for the effort, Google said. It also said that it is not planning to manufacture cars.