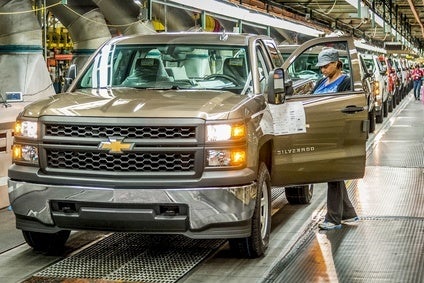 General Motors (GM) is spending US$1.2bn at its full size pickup truck plant in Fort Wayne, Indiana, on upgrades and technology to improve the plant's competitiveness assembling high quality light- and heavy-duty models.
Construction of the new pre-treat, electro-coat paint operation and sealing facility, expanded body shop, expanded and new material sequencing centres, and upgraded general assembly area is expected to begin in June and take several years to complete. Full size truck production schedules will be unaffected by the construction, the automaker said.
The funding covers many technological and environmental upgrades:
New pre-treatment facility featuring thin-film paint pretreatment
E-coat paint customised to each vehicle style, resulting in superior coverage and curability
GM-patented radiant tube ovens for exceptional paint finish and lower energy use
New equipment that accommodates the many variations of the truck cab and box being placed on the chassis
New skillet conveyance systems for instrument panel assembly intended to improve worker ergonomics, leading to better product quality
The Fort Wayne funding is part of the $5.4bn GM said (on 30 April) it would spend on US facilities over the next three years.
That also includes a new US$439m paint shop for the Chevrolet Corvette plant in Bowling Green, Kentucky.