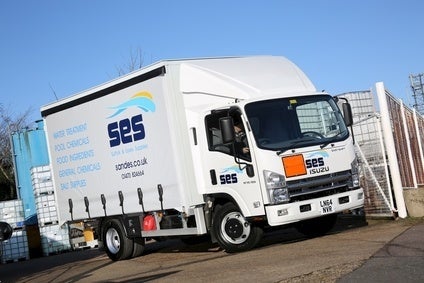 General Motors is reviving a partnership with Isuzu to re-enter the US medium duty truck market.
Noting GM abandoned the segment during its restructuring last decade, the Wall Street Journal said the Isuzu trucks would be sold under the Chevrolet brand.
GM has rebranded Isuzu trucks since the 1970s, beginning in Asia-Pacific markets.
GM will rebrand Isuzu's N-series truck Chevrolet soon, dealers briefed on the plan told the Wall Street Journal.
The automaker also buys in a variation of Nissan's NV200 van which it sells as the Chevrolet City Express. Its European unit shares Opel/Vauxhall vans with Renault in a partnership that also used to include Nissan.
GM will supply an engine for the Isuzu-built Chevrolet medium-duty trucks, one person familiar with the production strategy told the Journal.
The report added about 75,000 Class 4 to Class 7 trucks were sold in the US to the end of May compared with 53,000 in the first five months of 2011 and 72,000 in the same period of 2014.
Previous GM-made entrants were the GMC Topkick and Chevrolet Kodiak but the automaker abandoned that market around the time it filed for bankruptcy protection in 2009. A deal agreed in 2008 to sell the business to Navistar fell through, the Wall Street Journal said.