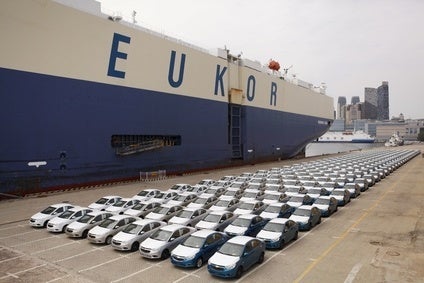 General Motors and Chinese partner Shanghai Automotive Industry (SAIC) are gearing up to build a new line of Chevrolet branded vehicles for sale in emerging markets.
The automaker plans to spend US$5bn on the project over the next several years, according to a Reuters report.
GM and SAIC will develop compact cars and sport utility vehicles for sale from 2019 in growth markets outside the United States and Europe, including India, China, Brazil and Mexico. The $5bn would cover GM's share of engineering vehicles and retooling factories, the automaker told the news agency.
"We are taking significant advantage of the global scale we do have," GM president Dan Ammann said ahead of a planned trip to Brazil.
The report noted that current GM compact models, such as the Chevrolet Aveo or Onix, are built on mechanical foundations developed separately by the automaker's Korean or European operations. The new generation of such vehicles will use common components and sell at a rate of about 2m vehicles a year.
"That's a pretty significant consolidation," Ammann said. GM currently has 26 different vehicle architectures but wants just four by 2025, Reuters noted.
But the strategy is "not about a low-end vehicle", Ammann said. The new Chevrolets will have features such as data connectivity, and comply with emissions controls and safety technology requirements that are moving toward the same standards as markets mature, he added.
GM has long maintained that SAIC's expertise in low-cost small cars would help it push into emerging markets, particularly in Asia. A number of SAIC produced models are assembled in India and in South America.