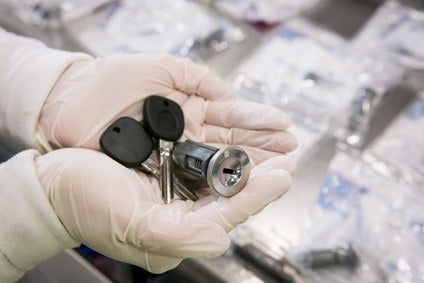 General Motors has agreed to pay US$900m and sign a deferred-prosecution agreement to end a US government investigation into its handling of an ignition-switch defect linked to 124 deaths, two sources have told the Reuters news agency. The deal means GM will be charged criminally with hiding the defect from regulators and in the process defrauding consumers, but the case will be put on hold while GM fulfills terms of the deal, one source said.
No individuals would be charged in the criminal case, one of the sources was quoted as saying. According to Reuters, the company's expected $900m payment, confirmed by a second source, is less than the $1.2bn that Toyota paid to resolve a similar case.
GM declined to comment. Spokeswomen for U.S. prosecutors in New York and in Washington also declined to comment.
Reuters said the terms of GM's deal with the government were not immediately known, including how many counts the automaker would be charged with, whether the automaker agreed to hire an independent monitor, or how long it would need to abide by the agreement before the case may be dropped.
The agreement was expected to be announced on Thursday, the sources said. Any deferred-prosecution agreement would require court approval.
Reuters noted that outrage over the GM ignition switch case prompted a much tougher approach by Washington toward auto safety issues and compelled automakers to act more quickly and comprehensively to recall vehicles with potentially dangerous defects.
GM Chief Executive Mary Barra in 2014 undertook a series of actions to atone for the ignition switch failure, including appointing a new safety czar, overhauling GM's product engineering organisation, and pushing out 15 executives connected to the mishandling of the switch defects in a scathing report prepared by former federal prosecutor Anton Valukas, now a senior partner at the law firm Jenner & Block. GM also recalled more than 30m vehicles in North America in 2014 to fix a wide array of defects.
GM's approach contrasted with Toyota, which was slower to cooperate with regulators in response to defects related to incidents of sudden acceleration.