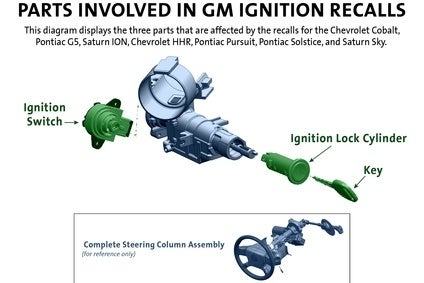 General Motors' ignition switch-related compensation fund has approved 42 accidental death claims, its latest report said.
Of 2,430 claims submitted to date, 100 have so far been approved – the other 58 are for injuries which are divided into two categories.
A total of 306 claims – including for 46 deaths – have been ruled ineligible by the fund, administered by GM-appointed lawyer Kenneth Feinberg.
A futher 568 have been ruled 'deficient' and 692 more are under review. A further 764 were submitted with no supporting documentation, the report said.
GM earlier this year earmarked an initial US$400m to fund compensation costs for claims on behalf of people injured or killed because of the faulty switches in its cars. The switch can inadvertently be knocked out of position, shutting down the engine, power steering and air bags.
The automaker paid a record US$35m fine to the National Highway Traffic Safety Administration in May for delaying its ignition recall and agreed to up to three years of intense monitoring by NHTSA.