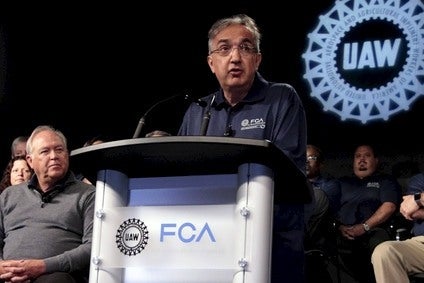 Fiat Chrysler Automobiles (FCA) and the United Auto Workers (UAW) have reached a new tentative four-year labour agreement that avoided a threatened strike at the automaker's US operations. The agreement must be ratified by a vote of FCA's 40,000 union workers in the US.
A previous proposed contract was rejected by rank and file UAW workers at Fiat Chrysler in voting late last month, Reuters noted. A UAW worker at Fiat Chrysler's transmission plant in Kokomo, Indiana, told the news agency his support for the new contract would depend on whether it did more than the previous deal to narrow or eliminate the roughly US$9-an-hour gap in pay between veteran workers and more recent hires. He said he voted against the previous agreement.
"I want to know all the details and what everyone is going to get, not a lot of ifs," he said.
Neither the union nor the company disclosed details of the new tentative pact. It was not clear whether Fiat Chrysler would spend more than it would have under the proposal it offered the UAW last month, Reuters said. Workers have said they turned down the previous contract because many wanted a two-tier wage and benefit system eliminated. If not, they sought a cap on the lower-paid second tier at 25% of the total union workforce. Many workers also want to undo some of the concessions they have given since 2007 to keep the company competitive.
If this agreement is ratified, the UAW will try to use the pact as a template for negotiations with the US operations of General Motors and Ford, Reuters said. The union said the UAW Chrysler Council would meet in Detroit at 11:00 EDT/16;00 GMT on Friday (9 October) to discuss the agreement and vote on it.