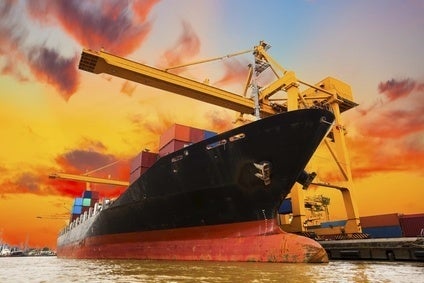 South Carolina says the Port of Charleston has received approval to fund deeper channels dredging to allow 24h operations as OEMs and suppliers increasingly look to the US State and its ready access to the Atlantic.
Volvo Cars has become the latest major coup for South Carolina in attracting European automotive companies to its State and follows on the heels of BMW, Daimler and Continental Tires.
The State used to accommodate textile and agricultural sectors, but auto has been increasingly drawn to it, taking advantage of incentives and a burgeoning supply chain.
"The Port of Charleston has approved funding for dredging deeper channels to allow 24h shipping – it is the deepest port on the Eastern Seaboard" [as well as deepest in South Atlantic] said State of Carolina Europe Office managing director, Andre LeBlanc at the recent FKG Suppliers Forum in Gothenburg.
Rapid access to the deep port via South Carolina highways is clearly of major importance to automakers and suppliers, with the State keen to stress the region's transport attractiveness despite its relatively small population of 4.6m.
"There are four class 1 railways in the US – two of them run through South Carolina," added LeBlanc. "We provide incentives and continued access to leadership in government and business networks. There will be issues – you don't know them – but they will pop and say hello.
"The renaissance of manufacturing is directly focused in our region and our politicians get it. In terms of our automotive industry beyond Volvo and BMW, we have also a Daimler plant. It has historically been a kit plant – six months ago they announced an additional US$500m investment to expand it into a full-assembly plant."
"We have 240 Tier 1, 2 and 3 automotive companies in the State – these have all happened in the last 15-20 years. The automotive sector has really come of age in the South East."
Some delegates at the FKG Forum raised the issue of the State recently feeling the tail end of Hurricane Joaquin, although it failed to generate some of the more catastrophic effects some had initially feared.
"We are on the Eastern Seaboard of the US – it gets hit by hurricanes," said LeBlanc. "If you live on the edge of the ocean, it is just a reality, it does happen, [but] if you look at the statistical numbers on it for some reason we actually get hit less than our neighbours to the North and South.
"That is the reality. We are better off than most, but hurricanes do happen. Your insurers will talk to you about it."
LeBlanc noted it was not for his office to decide whether automotive companies "located next door to Volvo or BMW," but stressed the importance and availability of the local workforce. "The most important incentive we can offer is the labour force," he said.
"People matter. As we are doing with Volvo, we recruit and train your labour force before you hire. These people are working this programme and training most of the time with [a view to] getting a better job.
"If you hire more than 10 people we will offer that programme at no cost."
Despite what some may view as that generous offer, LeBlanc was keen to stress: "We don't just say 'come and get your free dollars.'"