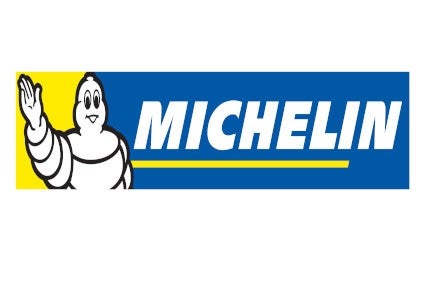 Michelin union, Unite has condemned the tyre manufacturer's announcement it intends to close its Dundee plant in Scotland in 2020 with the loss of 845 jobs as "a betrayal of the workforce."
The French supplier is citing "entry level products from Asia," as well as a decline in premium 16″ and smaller tyre demand as partly to blame for its decision with further information due today (6 November) at a meeting of the workforce in the Dundee plant.
News of the plant shuttering also comes hot on the heels of what Unite claims is a GBP4.5m (US$6m) cash injection by Scottish Enterprise into new production machinery in addition to a GBP12m investment by Michelin to support increased demand for larger tyres in the Dundee factory last year. Scottish Enterprise is a non-departmental body of the devolved government in Edinburgh and its main economic development agency.
"Unite has been aware of the challenging market situation facing the Michelin Group," said Unite Scottish secretary, Pat Rafferty in comments sent to just-auto. "This has been primarily due to cheap foreign imports from Asia and as a result [of] falling demand for premium tyres in smaller dimensions, which the Dundee factory specialises in producing.
"If media reports are confirmed by Michelin, this will be hammer-blow for Dundee. It would be devastating and a betrayal of the workforce who have made major changes to working practices at the site in order to secure its long-term future. The workforce can be assured Unite will fight tooth and nail to save our factory, we will leave no stone unturned to keep this factory open. Unite will work day and night to ensure all options remain on the table."
Michelin insists despite its "continuous efforts," including EUR70m investment in recent years to modernise the Scottish plant, the change in market conditions has made the factory unsuitable.
Against this backdrop, the Michelin Group has had to announce its intention to close the Dundee factory by mid-2020," said a statement from the tyremaker. "The priority now is to provide the 845 employees of the factory with the most effective support possible to enable them to face the consequences of this difficult decision.
"In line with its principles, the Group will implement a personalised support programme for each of the factory's employees. In addition to enhanced redundancy packages and early retirement measures for employees at the end of their career, Michelin will propose a comprehensive plan to assist the employees concerned to start a new career as quickly as possible. This plan will include intensive support to find a new job, relocation assistance, and tailor-made programmes including skills retraining."
Michelin Development, the Group's entity dedicated to local economic development in the areas in which Michelin has operations, will also be working with what it refers to as "local stakeholders" to help create 845 new jobs, although no details are as yet available.
In accordance with UK legislation, Michelin will begin a consultation process with employees, employee representatives and the trade union on the closure project, and on social support measures in the next weeks.
Michelin's truck tyre retreading business, as well as sales and distribution of all its products and services in the UK will continue. The Group is also investing in high-tech and digital activities, as illustrated by the Group's recent acquisitions, including blackcircles.com and Fenner.
Further details are expected from unions and Michelin later today.