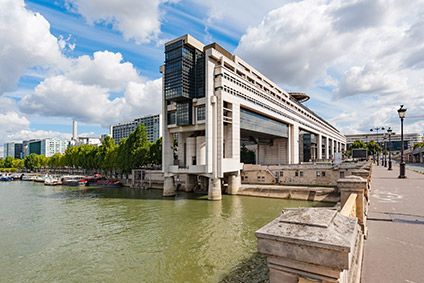 France's Finance Secretary has accused union officials of "playing with fire" and took aim at the CGT labour body's decision to secure a temporary halt to Renault's restart of its Sandouville factory in the light of efforts by Paris to encourage a shift back to domestic manufacture.
French Finance Minister, Bruno Le Maire waded into the fractious debate, which is seeing factories across Europe wrestle with myriad complications surrounding restarts in a new health environment and while the world searches for a vaccine to the coronavirus.
"Oh, I regret the CGT decision at Sandouville…it's a decision which is bad for the French nation, because at a time when we want to relocalise industrial activity, saying to industry chiefs: 'Come to France, open factories in France, recreate production chains in France,' I don't think that is the right message to send," said Le Maire in comments made on 11 May on television and sent to just-auto by his department in Paris.
"To say: 'Well, we think we should not restart work at Sandouville,' all that for reasons which seem to me extraordinarily weak, because I consider social dialogue has taken place at Sandouville and health safety conditions have been brought together to open Sandouville.
"I think there are some union chiefs today who are playing with fire, in not encouraging enough staff to have social dialogue and respect for decisions which have been taken collectively. Me, I will never say to employees: 'But come back to work without any health safety, you have to work for work.' Never. That is not my discussion.
"I simply say when conditions are met, when there has been social dialogue, when there have been exchanges, when teams have been made available, that a set of safety conditions has been put together, yes, in that case, you should return to work."
The CGT (Confédération Générale du Travail) said restarting the Sandouville plant has "important consequences," for staff health and work conditions.
"The CGT was therefore obliged to go to the Tribunal du Havre so the law is applied and the restart measures effectively ensure the health and safety of workers," said a CGT statement on 11 May.
"In his decision, the judge agreed with the CGT."
Renault confirmed to just-auto the Sandouville site was not working as of 11 May and a further update is expected shortly.