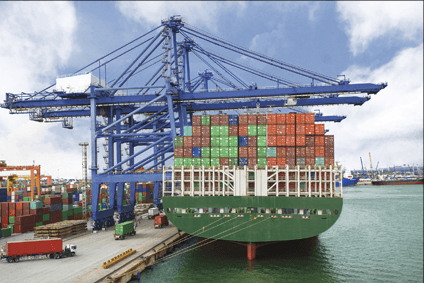 Union sources in Northern Ireland insist exorbitantly high transportation costs are hurting manufacturers' ability to remain competitive.
Last week, Michelin announced it would axe its Ballymena truck tyre plant, making 860 workers redundant by 2018, with the tyre manufacturer blaming excessive energy prices and a lack of competivity.
"There is another issue specific to Northern Ireland and it is transportation costs going from Britain to Northern Ireland," reliable union sources told just-auto from Belfast. "It [transport cost] is very high compared to Britain going across the [English] Channel.
"There is a lack of competition – it is a private sector monopoly. We have heard this figure it costs five times more to ship material across the Irish Sea than it does the English Channel. That is adding another layer of cost.
"Already we have lost a huge number of jobs in Northern Ireland in the last 18 months – we have lost more than 3,000 – [and] our manufacturing output will contract significantly."
Michelin UK CEO, Wayne Culbertson told just-auto the supplier would assist those Ballymena workers willing to relocate either in the UK or abroad, while it will also implement a five-year investment of more than GBP£52m (US$79m) in its Dundee, Scotland plant.
That finance will see production increasing 30% through the installation of new tyre-building machines, enabling the production of larger tyres, while Michelin's Stoke-on-Trent factory will have additional investment of GBP12m in its production and logistics facilities.
"Despite the [Ballymena] closure announcement, Michelin has been fairly generous, but we want to see the detail on that," added the union source. "800 jobs is a fairly heavy blow.
"It is direct employment and it is [also] a multiplyer, so we are seeing a need for the [Northern Ireland] Executive to really prioritise investment…for high value-added jobs."
Northern Ireland First Minister, Peter Robinson and Deputy First Minister, Martin McGuinness, jointly said Michelin's decision was "a bleak day for Ballymena," adding it was a "devastating development" for workers and the wider Ballymena area.
"Michelin currently employ 860 people who have given years of service producing quality products which were exported worldwide," noted both Ministers.
"The Executive will make every effort to alleviate the impact of the job losses and ensure the necessary support is available to those affected directly and indirectly.
"The Executive is willing to meet with management, workers, trade unions and all local representatives to see if there is anything further we as an Executive can do."
The union source equated the loss of 860 jobs in Ballymena to around 7,000 positions being axed in Belfast.