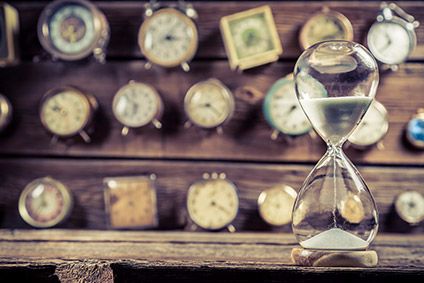 A union is threatening to blow up the GM&S stamping plant in central France as the clock ticks towards its liquidation next week (23 May) in the face of dwindling orders.
The La Souterraine factory in the Creuse region of France produces stamping parts for PSA Group and Renault and while both automakers are committing to its future, unions fear its potential demise will spell the end of meaningful employment for its ageing workforce.
To ram home its seriousness the Confédération Générale du Travail (CGT) – traditionally one of France's more militant labour bodies – says it is prepared to detonate gas cylinders attached to a tower at the GM&S factory in La Souterraine while machinery has already been destroyed using welding torches.
It appears orders – split between Renault and PSA – are starting to dry up and unless a dramatic intervention by a new buyer occurs the site will enter administration on 23 May – casting a very large shadow on the opening days of President Emmanuel Macron's administration and his newly-formed government.
PSA and Renault are stressing their backing, but the duo have equally cannily made plans to ensure supplies continue to flow into factories as the issue becomes something of a beacon around which unions are rallying to bang the drum for the continuation of manufacturing in France rather than elsewhere.
The sword of Damocles hanging over the plant means talks slated between regional politicians, unions and manufacturers are laced with ever-more urgency and while the threat of an explosion at the plant is seen more as a sign of desperation than reality, it nonetheless remains in place.
"The site is booby-trapped – after that it will be a decision we will take – to explode the site but it is not what we want," CGT union delegate Vincent Labrousse told just-auto from the plant. "What we want is to find solutions.
"We are very worried. What other message can we send of [our] desperation? The symbol we wanted to send to everyone is the cutting of the machines [with welding torches] is the destruction of our personal lives.
"To get out of this situation help us to find a buyer. We have no offers still and we are 18 May – there have been 15 days of negotiations. We are at the end of our tether."
The CGT delegate added he was also concerned as the average age of the 277 staff was 49 and he feared anyone made redundant would not find new work in a region not renowned for large amounts of industry.
"They [staff] have built their whole life here," added Labrousse. "It is great distress."
Renault has committed to a certain amount of work for GM&S, while PSA has pledged it will "not abandon" the supplier.
Nouvelle-Aquitaine regional council president, Alain Rousset has already met management and unions to try and thrash out a solution to the situation, which has seen the authority stump up EUR580,000 (US$642,000) for April's salaries, although it is unclear what will happen this month.