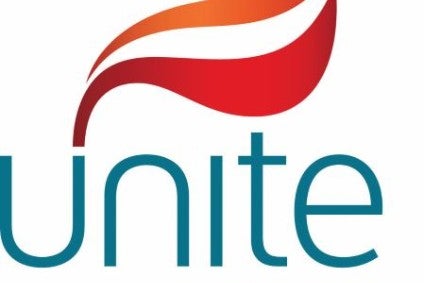 UK union, Unite says it was a "complete and utter shock" to hear news this week [6 November) Michelin planned to shutter its Dundee plant in Scotland, insisting the tyre supplier was aware of the labour body's job safeguard plan.
The French manufacturer's announcement it intends to close the Dundee factory with the loss of 845 jobs was initially greeted by Unite as "a betrayal of the workforce," but Michelin is citing "entry level products from Asia," as well as a decline in premium 16″ and smaller tyre demand as partly to blame for its decision.
"The reality is in September the company announced a contraction in production," a Unite spokesman told just-auto. "As a result of that, Unite was working on a viable, flexible agreement…the company was aware Unite was working on this. If we got to 2020 and there was a change in the market or no change, we could reassess the situation. The company was aware we were working on that.
"That was what we believed we were going to be discussing with the company this week. When we put out a statement, we had no prior awareness of this [announcement]. It was an absolute, complete surprise and shock this was the position of the company. This is a complete and utter shock to the workforce – we had no prior knowledge."
In September, Michelin announced a reduction in tyre production due to deteriorating market conditions in Europe, primarily due to an influx of cheap tyres from Asia and lower demand for premium tyres of smaller dimensions, in which the Dundee factory specialises.
Unite's flexibility agreement proposes a potential two-phase plan, which would be monitored on an annual basis. In the first year (2018/19), the plan would have seen the workforce voluntarily reduce by a number of jobs and a move to a different production regime of four set shifts.
The current shift pattern is five set shift rotation on a monthly basis. In year two (2019/20), if market conditions had not improved, then Unite's plan included an option of further voluntary redundancies and a move to a three set shift pattern.
The flexibility agreement plan ensured no reduction in terms and conditions during the period for the remaining workforce. At the end of this period, Unite and the company would re-assess the market situation
Unite has also held meetings with Scottish Cabinet Secretary for Finance, Economy and Fair Work, Derek MacKay, as well as Dundee City Council to discuss the immediate establishment of an Action Group, which will work towards keeping the Michelin factory open. In addition, Unite has held further meetings on site with company management and the Cabinet Secretary.
"The company will consider any proposals the Scottish government and the UK government might put forward," added the Unite spokesman. "Unite is urging the company to reconsider our viable, flexible plan.
"We don't think this [closure] is a done deal full stop. This has got nothing to do with the Brexit negotiations whatsoever. We remain positive a viable solution will be brought forward."
Michelin did not immediately return calls to discuss the situation.