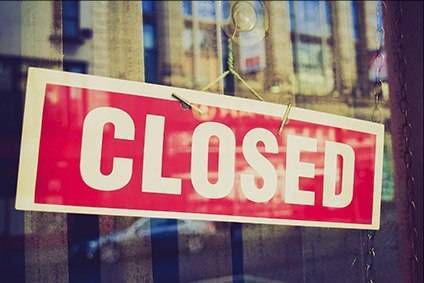 Northern Ireland unions are calling for politicians in the Province to urgently accelerate the implementation of a manufacturing strategy to avoid further job losses following Michelin's decision to axe its Ballymena truck tyre plant.
Michelin's move to end production and make 860 workers redundant by 2018, comes as a further devastating blow to the 60,000-strong community of Ballymena, which is already reeling from cigarette manufacturer, JTI Gallaher's similar news last year.
The French tyre supplier is pinning the blame for its decision to close its Northern Ireland truck plant with the loss of 860 jobs, squarely on high UK energy costs, lack of competivity and failure of the European commercial sector to bounce back from recession.
While unions have some sympathy with that position, they are training their fire firmly on the Northern Ireland Executive, the devolved political power from London in the Province and which they blame for a lack of impetus surrounding manufacturing in general.
"I know they [Executive] have taken some action [grants], but really, it is too little, too late," a reliable union source in Northern Ireland told just-auto from Belfast. "We have potentially lost another lynchpin of the Northern Ireland economy in terms of manufacturing. We would have been very critical of the response [so far] really.
"We are calling on the Executive to bring forward a manufacturing strategy to address this and other issues with the manufacturing sector. We are hoping they reconsider their position."
While unions were aware of difficulties at Michelin, the timing of the announcement appears to have caught them by total surprise, although the travails surrounding energy provision in the Province, a key complaint of Michelin which cited a doubling in its costs, certainly did not.
"The energy problem in Northern Ireland is exceptional," added the union sources. "We feel this has been a problem for two decades at least. As yet, we have not had sufficient action on this."
Northern Ireland First Minister, Peter Robinson and Deputy First Minister, Martin McGuinness, conceded the closure of Michelin in Ballymena was a "devastating development," for the town and surrounding area, but said they were ready to talk with unions and management to see what more could be done.
"The Executive will make every effort to alleviate the impact of the job losses and ensure the necessary support is available to those affected directly and indirectly," noted a joint statement from the Ministers.
"Just over a year ago the workers of JTI Gallaher in Ballymena received similar news and so this combined with [Michelin's] announcement is a real body blow to the local economy.
"The Executive is willing to meet with management, workers, trade unions and all local representatives to see if there is anything further we as an Executive can do."
Despite the news from Northern Ireland, Michelin added its Dundee, Scotland site would see a five-year investment of more than GBP£52m, with production increasing 30% through the installation of new tyre-building machines, enabling the production of larger tyres.
Equally, its Stoke-on-Trent factory will have additional investment of GBP12m in its production and logistics facilities.
Ballymena produces bus and truck tyres with more than 70% of its total production capacity being exported, chiefly to North America.
A small percentage of production is supplied to UK vehicle manufacturers and replacement markets.