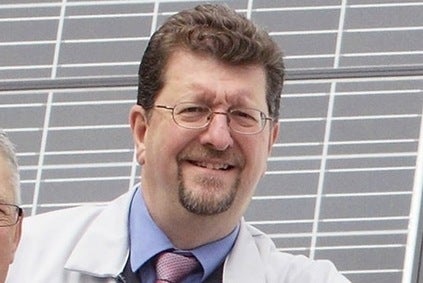 Toyota's UK manufacturing operations are operating 'absolutely at full capacity' as Toyota ramps up for new models and higher demand from a recovering West European car market. Toyota Motor Manufacturing UK Deputy Managing Director Tony Walker has told just-auto that the company's Burnaston vehicle production plant – which makes the Auris and Avensis, both models recently revised – is planned to be working at full tilt (on the single line) through to January.
"We are absolutely at our capacity limits," Walker said. "We are working maximum overtime at Burnaston and have just had overtime extended. We are working two shifts a day and two Saturdays a month and we have extra overtime planned right through to January."
Walker also said that demand from Western Europe's recovering market is buoyant, but with demand less strong in Eastern Europe's markets.
"Spain, UK, Italy; those markets are doing very well. Eastern Europe – Poland, Hungary – those ones are not doing so well. The West is offsetting the East, so the total is fine," he maintains.
Toyota in the UK did experience some disruption to its supply chain during summer months as Channel Tunnel freight movement was disrupted by a combination of industrial action and the effects of the migrant crisis on the French side of the Channel, at Calais.
Walker told just-auto that the problems for freight disruption across the Channel have now subsided.
"Much of the worst of the disruption occurred during our summer shutdown, which was fortunate as it minimised the impact on our operations," Walker said. "But lately our logistics have been completely free flowing."
He also said that Toyota has taken steps to slightly increase stocks of critical components in case of future disruption.
"We now hold 24 hours' worth of stock in the plant [Burnaston] on European routes because of potential disruption, which compares with a normal level of 12 hours," he said. "However, I still think 24 hours is pretty just-in-time for parts that come from continental Europe."
Burnaston turned out 172,000 cars last year and is on course to make 180,000 units in 2015 (with a likely split of around 145,000 Auris, 35,000 Avensis).
See also: INTERVIEW: Tony Walker eyes growth for Toyota UK manufacturing