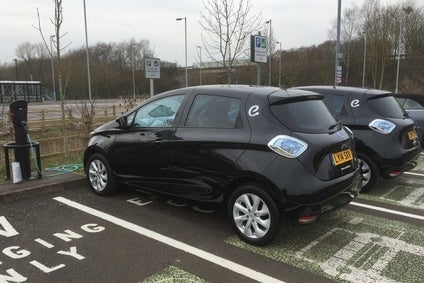 The Society of Motor Manufacturers and Traders (SMMT) has welcomed Wednesday's (26 August) government announcement of an extension to the taxpayer funded Plug-in Car Grant.
The scheme, which offers qualifying buyers a subsidy of up to GBP5,000 off the price of a new electric car will now continue until at least February 2016 for all categories of vehicle. It had been scheduled to end at the end of this year after the government revealed plans for a replacement scheme for a new tiered system set to replace the current 75g/km CO2 cutoff.
Currently, grants are available for 35% off the cost of a car, up to a maximum of GBP5,000 and 20% off the cost of a van, up to GBP8,000. Most EVs, PHEVs and FCEVs qualify. Dealers handle the application and deduct the allocated grant from the final purchase price.
SMMT Chief Executive, Mike Hawes, said: "With British buyers taking to ultra-low emission vehicles faster than anyone else in Europe, the extension of the Plug-in Car Grant is good news. The market for these vehicles remains small, however, so it is essential that government continues to provide effective incentives for their uptake – including the Plug-in Car Grant and other measures."