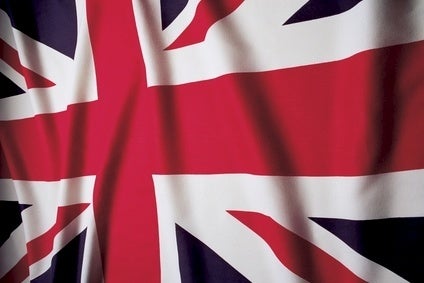 UK new car sales rose 6.6% year on year to 172,907 units in July, the 29th consecutive month of growth.
The SMMT said "economic confidence and attractive finance have driven the market up" as year to date volume rose 10.2% to 1,460,172 units.
"Faster-than-expected first half-year growth" led SMMT to revise its full year forecast up to 2.45m registrations (from 2.4m a month ago) which, if reached, would be a rise of 8.1% on 2013's final tally.
But SMMT chief executive Mike Hawes said: "The more moderate growth of the last three months shows that overall demand is beginning to stabilise."
July
Total
Diesel
Petrol
AFV
Private
Fleet
Business
2014
172,907
91,324
78,291
3,292
76,738
88,256
7,913
2013
162,228
82,290
77,506
2,432
71,539
83,763
6,926
% change
6.6%
11.0%
1.0%
35.4%
7.3%
5.4%
14.3%
Mkt share '14
52.8%
45.3%
1.9%
44.4%
51.0%
4.6%
Mkt share '13
50.7%
47.8%
1.5%
44.1%
51.6%
4.3%
Year-to-date
Total
Diesel
Petrol
AFV
Private
Fleet
Business
2014
1,460,172
734,197
699,346
26,629
700,378
690,369
69,425
2013
1,325,851
653,035
654,957
17,859
628,964
639,306
57,581
% change
10.1%
12.4%
6.8%
49.1%
11.4%
8.0%
20.6%
Mkt share '14
50.3%
47.9%
1.8%
48.0%
47.3%
4.8%
Mkt share '13
49.3%
49.4%
1.3%
47.4%
48.2%
4.3%
2007
2008
2009
2010
2011
2012
2013
Total cars
2,404,007
2,131,795
1,994,999
2,030,846
1,941,253
2,044,609
2,264,737
Best sellers
July
Year-to-date
1
Ford Fiesta
8,854
1
Ford Fiesta
79,007
2
Ford Focus
6,013
2
Ford Focus
50,767
3
Vauxhall Corsa
5,467
3
Vauxhall Corsa
47,752
4
Volkswagen Golf
5,135
4
Volkswagen Golf
43,277
5
Nissan Qashqai
4,729
5
Vauxhall Astra
36,578
6
Vauxhall Astra
4,267
6
Nissan Qashqai
30,919
7
Audi A3
3,522
7
Audi A3
26,638
8
Fiat 500
3,021
8
Volkswagen Polo
25,161
9
BMW 3 Series
2,625
9
Fiat 500
24,707
10
MINI
2,384
10
BMW 3 Series
22,832
Data courtesy SMMT