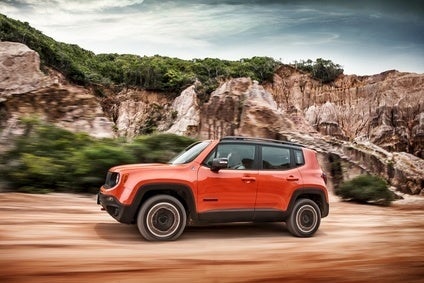 After second quarter 2015 profit rises of around 60%, Fiat Chrysler Automobiles (FCA) has revised upwards some of its full year forecasts.
Adjusted EBIT was EUR1.5bn, up 58% driven by strong improvement in NAFTA margin to 7.7%. Group net revenues were EUR29.2bn, up 25%.
Worldwide vehicle shipments were 1.2m units, in line with Q2 2014, after strong performance in NAFTA and EMEA, but offset partly by continued weak market conditions in LATAM.
"Jeep's positive performance continued with worldwide shipments up 27%," FCA said in a statement.
Net profit more than doubled to EUR450m.
Adjusted EBIT for LATAM fell EUR142m to a EUR79m loss, reflecting lower volumes due to weak market conditions, costs for the start-up of the Pernambuco plant and costs for the Jeep Renegade launch.
Adjusted EBIT for APAC fell EUR63m to EUR47m primarily due to challenging market conditions in China and foreign exchange effects from the Australian dollar.
The latest full year guidance sees worldwide shipments at 4.8m units (from 4.8 to 5.0m unit range), net revenues over EUR110bn (from around EUR108bn), adjusted EBIT equal to or in excess of EUR4.5bn (from EUR4.1 to EUR4.5bn range) and adjusted net profit unchanged in the EUR1.0 to EUR1.2bn range.