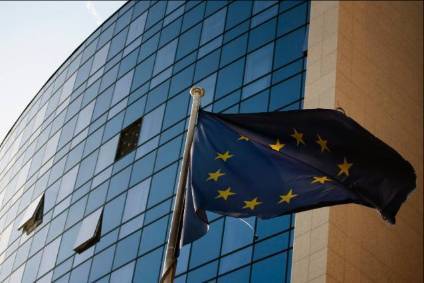 Car sales in Western Europe grew by 2.7% in October, according to data released by LMC Automotive. The data points to a continuing recovery of demand in Western Europe's car market.
However, LMC said that October's result showed a drop in the seasonally-adjusted annualised rate (SAAR) of car sales to 13.0m units a year, a little lower than recent months.
The month saw a drop in UK car sales of 1.1%, although the market looks set to hit a record 2.6m units this year. LMC noted that UK market growth this year is largely being driven by Fleet/Business registrations.
"Though the UK economy is well placed for solid growth over the next few years, it's hard to see very much room for market growth," said LMC analyst Jonathon Poskitt. "Interest rates will likely start to edge up at some point later in 2016 and that will dampen down demand. That said, exceptionally low price inflation has been pushing the point at which interest rates start to move up further out and has been helping to support economic activity as well as keep consumer finance costs down. However, with the UK car market now at a record 2.6m units, indications are strong that we are seeing a topping out and October's slight year-on-year decline wasn't a big surprise."
Car sales in Germany were up by 1.1% in October and sales so far this year are up by 5.1% in Germany. LMC noted that company car sales remain strong in Germany with weaker private car sales.
The picture in southern Europe was largely positive, with the Spanish car market registering growth of 5.2% in October. The Spanish car market remains on course to surpass the 1m unit mark this year – higher than the full-year totals of the last six years. With the economy growing strongly, a relatively old car parc compared to the EU average, and half of the current PIVE scrappage scheme budget yet to be spent, there is still plenty of scope for
further expansion in the Spanish market later this year and beyond.
In Italy, the car market continued to climb, up 8.6%, with a selling rate of 1.6 m units a year.
The French car market, however, could only manage a 0.6% improvement on last year.
LMC forecasts that Western Europe's car market will be close to 13.5m units this year, around 8% ahead of 2014.
Join LMC analyst Jonathon Poskitt and just-auto editor Dave Leggett for a look at market and auto company prospects for 2016 at a free-to-attend webinar on November 17 – register here.