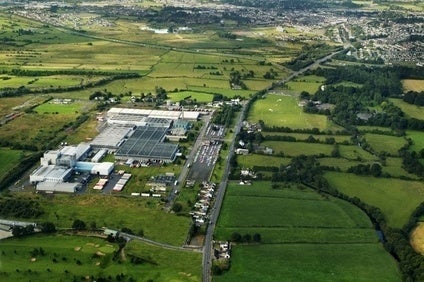 Michelin is pinning the blame for its decision to close its Northern Ireland truck plant with the loss of 860 jobs, squarely on high UK energy costs, lack of competitivity and failure of the European commercial sector to bounce back from recession.
Europe's economies are slowly inching back towards recovery after years in the doldrums following the global downturn of 2008, but intense and cheaper competition from Asia has seen the tyre market slashed by 5m.
"We have seen increasing imports from Asia – today they represent 25% of the total," Michelin UK CEO, Wayne Culbertson told just-auto from the company's British headquarters in Stoke-on-Trent. "That particular factory has always been a heavy supplier of tyres to North America and the rest of Europe.
"Even though things have come back a little bit, in the last few years we are 5m tyres below where we were and looking to the future, we don't see the tyre market coming back.
"The other key factor is the competitiveness of the Ballymena factory compared to other Michelin truck factories. We have some significant disadvantages, one of them being cost and big part of that cost is…the energy bill in Northern Ireland [and] shipping of raw materials into that factory."
An employee consultation process will start immediately regarding the run-down proposal, with what Michelin says are "enhanced redundancy payments," training and advice to find new employment, while those willing to relocate in the UK or Europe, will be offered support.
Despite that – and news of a GBP65m (US$100m) cash injection into Michelin's other UK plants in Dundee and Stoke – the closure – although slated for 2018 – will come as a hammer blow to the community around Ballymena as well as to the factory's own suppliers themselves.
Although the UK is largely enjoying a faster return to growth than most of its European competitors, the domestic manufacturing sector has been shaken by major recent redundancies in the steel industry, which has partly blamed dumping of cheap imports, but which has equally echoed Michelin's concerns surrounding energy prices.
"The government can't really control the market or the location of factories," added Culbertson. "It is questionable if they could have done more [although] we always welcome more from the government.
"Our energy bill in Northern Ireland last year was more than GBP9m – it has been an Achilles heel for us."
Michelin's Dundee site will see a five-year investment of more than GBP£52m, with production increasing 30% through the installation of new tyre-building machines, enabling the production of larger tyres.
The Stoke-on-Trent factory will have additional investment of GBP12m in its production and logistics facilities.
Ballymena produces bus and truck tyres with more than 70% of its total production capacity being exported, chiefly to North America.
A small percentage of production is supplied to UK vehicle manufacturers and replacement markets
Ballymena is due to shut in 2018.