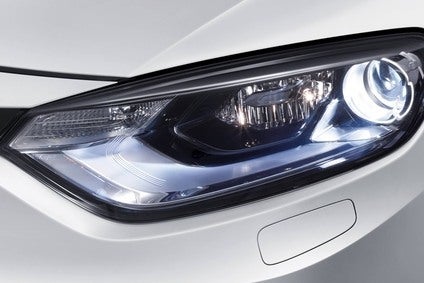 MG next month will launch an updated MG6 in the UK, replacing a line first launched here in 2011.
The update offers "major improvements in every area of the car", according to the automaker.
The 1.9-litre DTi-Tech diesel engine has been revised to emit less CO2 with improved fuel economy.
There are detail exterior styling changes plus interior upgrades and enhanced equipment levels. MG claims the car will "have one of the best intelligent infotainment systems of any car in its class" while "a state of the art navigation system will also set new standards".
Marketing chief Matthew Cheyne said: "This is a totally different car to the original MG6 with a host of new technologies and major advances in every area.
"The new MG6 is a big leap forward from the original car which has been the result of thousands of hours of dedicated work from our designers and engineers."
According to SMMT data, MG sold 2,326 cars (including the MG3) in the UK in 2014, up over 360% year on year, thanks to the additional B-segment model.
Sale to the end of February were up 7% to 198.
MG is owned by China's SAIC Motor Corporation which, in 2014, achieved record global sales of over 5.62m, an increase of over 10%.
"With the MG3 selling really well, the New MG6 will give MG another great boost. Last year was a really significant year for MG in terms of sales performance, but 2015 is already shaping up to be a cracking year," Cheyne said.
UK MGs are imported SKD from China with final assembly at the former MG Rover plant at Longbridge, Birmingham. The plant lacks press, body and engine shops and the paint shop is mothballed but much of the equipment used by MG Rover on the rest of the now-demolished site was transferred to China when Nanjing bought the remnants of defunct MG Rover from the receivers a decade ago.
The Nanjing MG/Rover/Roewe operations were subsequently absorbed into SAIC which also operates joint ventures with GM and Volkswagen in Shanghai.
MG also operates a large R&D centre employing several hundred engineers at Longbridge.