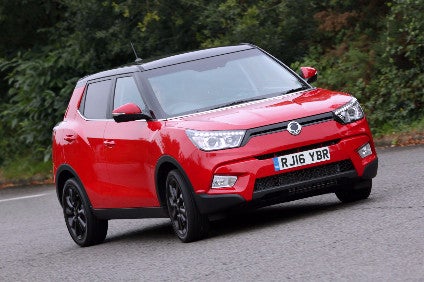 UK new car sales grew 5.3% year on year in March, making it the biggest ever month since the bi-annual plate change began in 1999, according to the Society of Motor Manufacturers and Traders (SMMT).
A total of 518,707 new cars were registered in March, only the third time the market has passed a half million units in a single month. March rounded off a record quarter, in which more than 770,000 new cars were registered – a 5.1% increase over Q1 2015.
Demand for alternative fuel vehicles showed a notable increase of 21.5% in the month, as consumers continued to favour lower emission vehicles with lower running costs. Registrations of both diesel and petrol cars increased, meanwhile, by 4.8% and 4.7%, respec.
Growth was seen across all sales types in March: private and business registrations increased 3.8% and 15.3% respectively, while in the fleet sector demand grew 6.0%, reversing small declines seen in January and February as buyers sought to maximise residual values by opting for the new March number plate.
Mike Hawes, SMMT chief executive, said: "The sector's strong growth in March rounds off a robust first quarter as British consumers continue to demonstrate their appetite for new cars, especially ultra-low emission vehicles. This confidence should see registrations remain at a high but broadly stable level over the year, but could be undermined by political or economic uncertainty."
PwC automotive leader, Phil Harrold, said: "Today's figures reflect continuing business and consumer confidence, which will undoubtedly be boosted following the recent motor friendly budget that saw no changes to VED and fuel duty frozen for a sixth year.
"Business users continue to replenish fleets as more economical vehicles become available and consumers continue to access the very cheap finance deals that show no signs of abating.
"Of particular interest is the growth of alternatively fuelled vehicles as technology becomes more advanced but, more crucially, consumer acceptance levels rise."