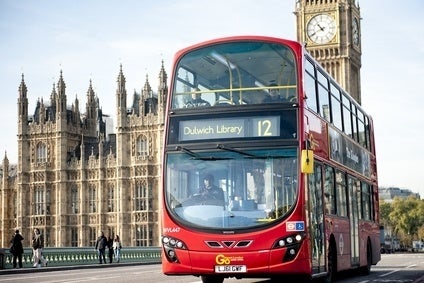 London is to return to the motor show circuit next year with an open air event in Battersea Park, next to the River Thames, run by a privately owned events organisation.
The show will run 5-8 May 2016 and is backed by a member of the royal family, Prince Michael of Kent, a cousin to the Queen and a motoring enthusiast. He told a launch event at St James' Palace in London Wednesday night the goal was "to rank alongside cities like Geneva and Frankfurt".
He added: "The show will be an opportunity to shine the spotlight on one of the most amazing industries that we have in this country. The show is a very important development for the British motor industry and has come about of its remarkable success."
No specifics were given although Alec Mumford, chairman of London Motor Show Ltd, said stand space would cost GBP7,500 (US$11,000) per vehicle for a maximum of 10.
He added: "There is also a time limit of set up and break down so there will be no opportunity to build 'grand' stands. We plan to make this a very egalitarian event."
To emphasise this, tickets for the show will cost GBP13 ($US20) and less for under 16s. Costs will rise, however, for VIP hospitality while there will also be offers of helicopter rides to UK race circuits to test cars. There are also plans also for test drives on local roads.
Also planned are creches and entertainment for children and, on the business side, forums and seminars on future mobility and other industry issues.
The last 'official' British motor show, run by the Society of Motor Manufacturers and Traders – which still owns the British Motor Show name – was held in London in 2008. Following the financial crisis, support for the event from car manufacturers fell away and it has not been held since.
Earlier, the official show ran for decades at the famous Earls Court venue in London every October but shifted in the 1980s to the NEC exhibition centre outside Birmingham where it was eventually held every two years for a while before being halted completely.
Mumford said the 2016 event already had support from a number of automakers and, in his remarks, Prince Michael mentioned Aston Martin, JLR and Geely (although just-auto understands that these manufacturers' participation is not yet confirmed).
Question marks remain over the event, however, with some carmakers expressing budget concerns and comment on public forums suggesting access to Battersea Park is not easy due to traffic congestion in London.
Industry watcher Garel Rhys, emeritus professor at the centre for automotive research in Cardiff, said: "The world is changing and the appeal of motor shows is not what it once was. It will be interesting to see if this event has a broad appeal from outside the capital: Will it be London's motor show or the London motor show? There is a difference."