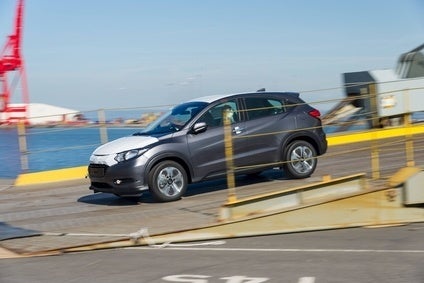 Honda UK says its Mexico-built HR-V has now landed in the UK, with the first shipment having arrived into the Bristol docks.
Due into dealerships at the end of the month, Honda says the new HR-V has already generated almost 350 UK orders.
The new HR-V is available at launch with a choice of 120 PS 1.6 litre i-DTEC diesel or 130 PS 1.5 litre i-VTEC petrol engines.
Philip Crossman, Managing Director at Honda UK, commented: "The HR-V is back. These are some fantastic pictures of the new HR-V being driven off the boat having arrived from Mexico and it is only a matter of weeks before we start seeing the car out on the road."
See also: JUST THE FACTS: Honda HR-V for Europe