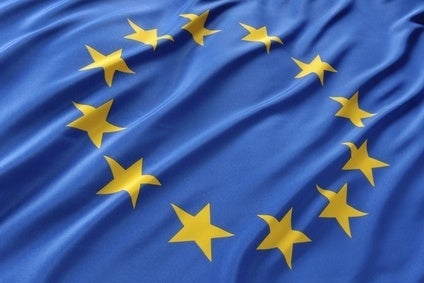 Analysts at LMC Automotive have concluded that if Greece exits the EU's common currency area – the eurozone – due to its debt crisis, the impact on Europe's auto industry would be limited, even in the worst case scenario of 'significant contagion'.
Under the 'significant contagion' scenario, LMC assumes Greece's exit from the euro becomes chaotic and leads to extreme damage to the Greek economy as normal financial channels fail to operate for months.
"The effects in Greece are extreme but not disastrous elsewhere," said LMC analyst Pete Kelly.
"Nonetheless, there is some contagion and heightened market anxiety in relation to other southern European eurozone economies as borrowing costs rise to levels that create questions over sustainability of debt in some countries. Action by European policymakers, not least at the ECB, ultimately stave off the risk of further countries considering exit from the currency, but confidence is hit hard, causing the eurozone economy to fall back into recession in the second half of 2015 and 2016. " However, he says that a eurozone recovery begins to emerge but only gets back to recent growth rates by 2017.
Under that pessimistic scenario, West European light vehicle sales in 2016 are 1.5m under where they would be under a 'no Grexit' secnario (forecast at 17.5m units rather than 19m units).
However, there is a risk that production levels could see a bigger downward blip.
"Our monthly assessment of European vehicle inventories shows that current European levels are in the normal range, implying that a switch to 'emergency mode' could see an over-correction. Vehicle production could be cut faster than sales for a period of time. This would of course unwind once markets begin to recover," said Arthur Maher, LMC Automotive's Director of Research.
European Light Vehicle Sales Forecast and Scenario Projections
| | | | | |
| --- | --- | --- | --- | --- |
| Scenario | 2014 | 2015 | 2016 | 2017 |
| Units (millions) | | | | |
| No Grexit | 18.0 | 18.3 | 19.0 | 19.8 |
| Grexit lite | 18.0 | 18.1 | 18.5 | 19.4 |
| Variance to No Grexit | | -0.2 | -0.5 | -0.4 |
| Grexit heavy | 18.0 | 18.0 | 17.5 | 18.3 |
| Variance to No Grexit | | -0.3 | -1.5 | -1.5 |
'Grexit lite' = limited contagion; ECB support levers work; Greece suffers recession and new currency
'Grexit heavy' = significant contagion; additional worries over other southern European states; confidence hit hard; higher borrowing costs in bond markets; eurozone slips into recession in 2016