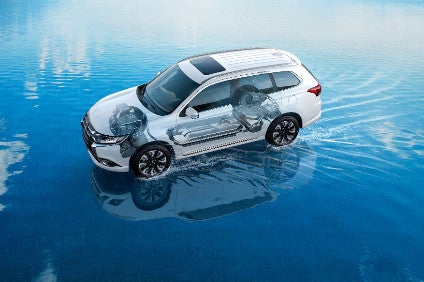 UK government funded grants for the purchase of new hybrid and electric cars are to be cut.
Fewer models will be eligible for the scheme and the money available to motorists will be reduced from 12 November, the Department for Transport (DfT) has announced.
Cash incentives have been offered since 2011 to encourage more people to buy electric and plug-in hybrid cars. Vehicles currently included in the scheme are divided into three categories based on their CO2 emissions and their zero-emission range.
Buyers of category 1 cars – those meeting the toughest CO2 restrictions (full EVs) – can claim up to GBP4,500 towards the cost of purchase. Grants for Category 2 and 3 models reach GBP2,500.
The changes announced by the DfT mean the maximum grant for Category 1 cars will be cut by GBP1,000 to GBP3,500 and Category 2 and 3 models – plug-in hybrids – have been removed from the scheme.
The new rates come into effect on 12 November, although this may be brought forward if sales are higher than expected following the announcement, the DfT warned.
Following the news of the abolition of grants for plug-in hybrids, Mitsubishi Motors in the UK was quick to 'express its surprise and disappointment at the decision, which is completely at odds with the government's stated objective of making the UK a world leader in green mobility in the future'.
Mitsubishi said a further frustration of the decision is that with new WLTP regulations coming into effect, only those plug-in hybrids that offer real-world efficiency and a useable EV range would qualify for the grant anyway. The Mitsubishi Outlander PHEV, it claims, is only one of a small number of plug-in hybrids still on sale thanks to its WLTP economy figure of 139mpg, emissions of 46g/km and an EV range of 28 miles.
It also added that there is no question that the Plug-in Car Grant played a crucial role in establishing the EV and Plug-in Hybrid markets in the UK, giving consumers confidence in the technology and making the relatively expensive technology more attainable.
Rob Lindley, Managing Director at Mitsubishi Motors in the UK said: "The decision to suddenly end grant support for some of the greenest vehicles on the road is extremely disappointing but as segment leader for the past four years, we are confident despite the setback that people will still see the benefits of having a 220hp, all-wheel drive SUV that is also so efficient it attracts low VED, low Benefit in Kind rates for business users and offer huge real-world fuel cost savings compared to conventional petrol- and diesel-powered SUVs."
The UK grant categories:
Category 1: CO2 emissions of less than 50g/km and a zero emission range of at least 70 miles;
Category 2: CO2 emissions of less than 50g/km and a zero emission range between 10 and 69 miles;
Category 3: CO2 emissions of 50 to 75g/km and a zero emission range of at least 20 miles.