Volkswagen's Golf remained Europe's best-selling car in July, ahead of the Polo and Ford Fiesta.
The total market fell 1.0% in July and by 1.7% year to date.
Of the big five European markets, only Germany saw an increase in sales during July.
JATO Dynamics said Golf sales rose 2.9% year on year in July although year to date sales fell 6.1%. Polo sales rose 0.7% in July to regain second place from the Fiesta but the Ford remained second year to date.
Of the top 10 models, six recorded increased sales in July, whereas only two models achieved this in June.
Only three of the top 10 brands recorded increased sales in July.
How well do you
really

know your competitors?

Access the most comprehensive Company Profiles on the market, powered by GlobalData. Save hours of research. Gain competitive edge.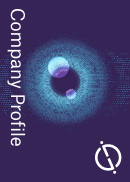 Company Profile – free sample
Thank you!
Your download email will arrive shortly
Not ready to buy yet? Download a free sample
We are confident about the unique quality of our Company Profiles. However, we want you to make the most beneficial decision for your business, so we offer a free sample that you can download by submitting the below form
By GlobalData
Reduced sales in France, Italy, Spain and the United Kingdom contributed to a slight decline across the region.
Volkswagen's recently revised Passat continued to perform well with an increase of 22.6% in July and 27.0% year to date while Ford's new third generation Focus performed strongly with sales 18.6% higher than its predecessor recorded in July 2010.
Volkswagen, Audi and Mercedes recorded improved sales in July with all three also recording sales increases for the year to date, along with Opel/Vauxhall and BMW.
JATO rsearch chief Gareth Hession said: "While the new car market has been strong in Germany, low sales performances in July for the rest of the big five markets continue to impact the region as a whole. Continued economic uncertainty in the region is likely to have an impact on consumer confidence which could influence sales on the forecourt."
Sales by Market
| | | | | | | |
| --- | --- | --- | --- | --- | --- | --- |
| Country | Jul_11 | Jul_10 | % change Jul | Jul YtD_11 | Jul YtD_10 | % change YtD |
| Austria | 29,307 | 28,977 | +1.1% | 216,900 | 198,653 | +9.2% |
| Belgium* | 42,286 | 39,309 | +7.6% | 368,731 | 359,512 | +2.6% |
| Cyprus* | 1,319 | 1,189 | +10.9% | 8,520 | 8,502 | +0.2% |
| Czech Republic | 12,118 | 11,365 | +6.6% | 100,402 | 100,325 | +0.1% |
| Denmark | 9,673 | 11,659 | -17.0% | 97,361 | 85,337 | +14.1% |
| Estonia | 1,291 | 891 | +44.9% | 9,754 | 5,744 | +69.8% |
| Finland | 8,604 | 7,309 | +17.7% | 79,882 | 69,745 | +14.5% |
| France | 160,199 | 169,944 | -5.7% | 1,385,283 | 1,382,380 | +0.2% |
| Germany | 260,907 | 237,428 | +9.9% | 1,883,486 | 1,706,219 | +10.4% |
| Great Britain | 131,634 | 136,446 | -3.5% | 1,161,272 | 1,245,108 | -6.7% |
| Greece | 9,936 | 11,527 | -13.8% | 65,096 | 109,259 | -40.4% |
| Hungary | 3,739 | 4,390 | -14.8% | 27,102 | 26,070 | +4.0% |
| Iceland | 444 | 435 | +2.1% | 3,500 | 2,360 | +48.3% |
| Ireland | 4,076 | 6,307 | -35.4% | 81,210 | 73,848 | +10.0% |
| Italy | 138,504 | 155,018 | -10.7% | 1,155,892 | 1,326,437 | -12.9% |
| Latvia | 913 | 614 | +48.7% | 5,995 | 3,248 | +84.6% |
| Lithuania | 1,072 | 709 | +51.2% | 7,695 | 3,986 | +93.1% |
| Luxembourg | 4,529 | 4,434 | +2.1% | 33,125 | 34,111 | -2.9% |
| Norway | 11,417 | 11,507 | -0.8% | 80,794 | 73,476 | +10.0% |
| Poland | 23,309 | 24,605 | -5.3% | 175,186 | 183,409 | -4.5% |
| Portugal* | 17,780 | 20,299 | -12.4% | 109,695 | 135,544 | -19.1% |
| Slovakia | 7,357 | 5,641 | +30.4% | 41,575 | 35,163 | +18.2% |
| Slovenia | 4,743 | 5,165 | -8.2% | 37,685 | 37,568 | +0.3% |
| Spain | 79,147 | 82,676 | -4.3% | 521,526 | 687,998 | -24.2% |
| Sweden | 19,621 | 20,375 | -3.7% | 176,663 | 158,454 | +11.5% |
| Switzerland | 25,127 | 25,278 | -0.6% | 180,394 | 172,643 | +4.5% |
| The Netherlands | 42,280 | 38,482 | +9.9% | 370,793 | 308,573 | +20.2% |
| Grand Total | 1,051,332 | 1,061,979 | -1.0% | 8,385,517 | 8,533,672 | -1.7% |
* Denotes estimated data used for July 2011
Top 10 Brands
| | | | | | | |
| --- | --- | --- | --- | --- | --- | --- |
| Make | Jul_11 | Jul_10 | % change Jul | Jul YtD_11 | Jul YtD_10 | % change YtD |
| VOLKSWAGEN | 136,516 | 120,051 | +13.7% | 1,019,504 | 956,679 | +6.6% |
| FORD | 81,272 | 84,945 | -4.3% | 677,923 | 721,470 | -6.0% |
| RENAULT | 77,546 | 85,826 | -9.6% | 644,537 | 724,518 | -11.0% |
| PEUGEOT | 73,586 | 78,844 | -6.7% | 593,426 | 639,123 | -7.1% |
| OPEL/VAUXHALL | 73,057 | 74,077 | -1.4% | 620,078 | 608,311 | +1.9% |
| CITROEN | 59,465 | 66,817 | -11.0% | 496,442 | 535,280 | -7.3% |
| AUDI | 54,414 | 50,487 | +7.8% | 413,632 | 381,623 | +8.4% |
| FIAT | 52,670 | 62,260 | -15.4% | 447,519 | 551,133 | -18.8% |
| MERCEDES | 51,101 | 50,533 | +1.1% | 352,299 | 350,588 | +0.5% |
| BMW | 49,276 | 50,347 | -2.1% | 386,165 | 362,444 | +6.5% |
Top 10 Models
| | | | | | | |
| --- | --- | --- | --- | --- | --- | --- |
| Make & Model | Jul_11 | Jul_10 | % change Jul | Jul YtD_11 | Jul YtD_10 | % change YtD |
| VOLKSWAGEN GOLF | 37,847 | 36,770 | +2.9% | 292,241 | 311,285 | -6.1% |
| VOLKSWAGEN POLO | 30,144 | 29,947 | +0.7% | 219,118 | 221,700 | -1.2% |
| FORD FIESTA | 25,659 | 29,051 | -11.7% | 220,555 | 267,794 | -17.6% |
| FORD FOCUS | 23,089 | 19,464 | +18.6% | 172,650 | 167,307 | +3.2% |
| RENAULT CLIO | 21,986 | 23,104 | -4.8% | 184,800 | 217,713 | -15.1% |
| OPEL/VAUXHALL ASTRA | 21,864 | 21,292 | +2.7% | 180,996 | 186,751 | -3.1% |
| OPEL/VAUXHALL CORSA | 21,669 | 21,541 | +0.6% | 192,042 | 199,702 | -3.8% |
| VOLKSWAGEN PASSAT | 21,589 | 17,608 | +22.6% | 153,651 | 120,975 | +27.0% |
| RENAULT MEGANE | 19,024 | 22,702 | -16.2% | 148,047 | 166,997 | -11.3% |
| PEUGEOT 207 | 18,938 | 22,506 | -15.9% | 159,893 | 197,525 | -19.1% |
All data: JATO Dynamics