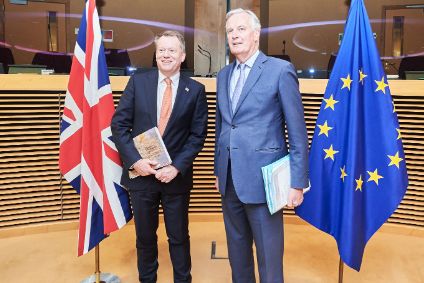 The negotiations between the UK government and EU Commission on a trade and security deal are continuing in Brussels past a self-imposed deadline at the weekend when both sides had previously said a decision was necessary on whether agreement was possible or not.
UK prime minister Boris Johnson and European Commission President Ursula von der Leyen released a joint statement following what they described as a 'constructive and useful' telephone call on Sunday.
The two said they had discussed the major unresolved topics and that despite the exhaustion of many months of talks and multiple missed deadlines, it was responsible to keep trying to break the deadlock and 'go the extra mile'.
The UK's auto industry is among the sectors fearing that no-deal – with the UK set to leave a transition period on December 31st which could lead to new tariffs under default WTO conditions – would do harm and impose extra costs that would damage competitiveness and lead to lower economic activity and investment in the future.
Mike Hawes, SMMT Chief Executive, welcomed the news that negotiations are continuing. "We welcome the commitment from both sides to continue talking and find a way through the political impasse – we now need negotiators to finish the job and agree the deal we all so desperately need, without further delay," he said. "'No deal' would be nothing less than catastrophic for the automotive sector, its workers and their families and represent a stunning failure of statecraft. Quite simply, it has to be ruled out."
Over the past week, the UK-EU negotiations for a trade deal have appeared to be stuck on a number of issues, including arrangements for competition regulations (the so-called 'level playing field') and its governance, as well as fisheries (mainly concerned with access to UK coastal waters and catch quotas).
If the two sides strike a deal, even at this late stage, it still has to be ratified by the UK's parliament and the 27 member states of the EU, before it can come into effect. Both the UK government and EU have said they are actively planning for a no-deal outcome, which most commentators say has seen a rise in probability in recent weeks as agreement sticking points have appeared difficult to resolve with little progress reported.