UK CV production rises in October
Good year on year growth but down on pre-virus years.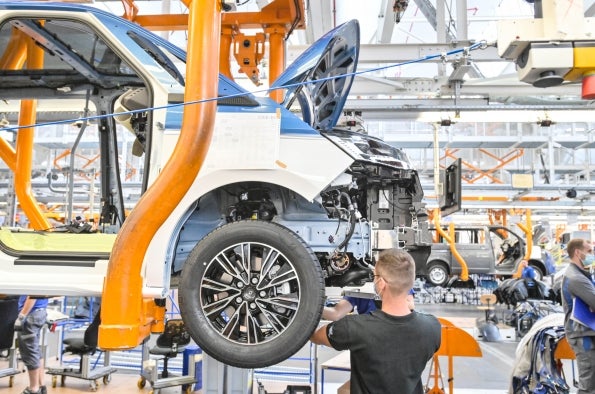 UK commercial vehicle (CV) production increased to 7,892 units in October, according to the Society of Motor Manufacturers and Traders (SMMT).
Output growth of 17.2%, the highest since June this year, compared with a weak October 2020 where operators delayed fleet renewal due to the pandemic and uncertainty over a no-deal Brexit.
The October 2021 rise was driven by domestic demand, which grew by 29.8%, while the number of CVs built for export also increased, but by a more modest 6.8%.
Throughout 2021, export share has decreased from 56.1% in 2020 to 51.3%, with output for UK buyers continuing to accelerate faster than those abroad.
Year to date, 58,813 CVs have been produced, an increase of 15.6% against the Covid hit 2020.

When compared to the five year pre coronavirus average, however, output remained down 18% with pingdemic staff shortages earlier in the year and the ongoing impact of the semiconductor shortage, both resulting from the global pandemic, continuing to constrain CV production.
Mike Hawes, SMMT chief executive, said, "Significant growth in CV production during October comes as welcome news, but it must be viewed in context against a weak month in 2020. The sector is not immune from the ongoing challenges caused by the pandemic and, most notably, the semiconductor shortage and there remains plenty of uncertainty in the months ahead.
"UK manufacturers are committed to doing all they can to keep production lines operational."