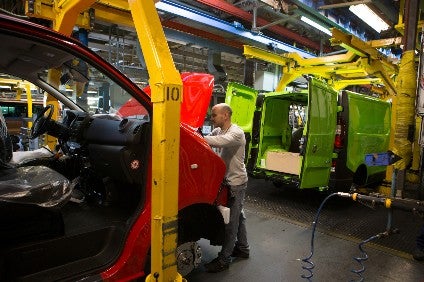 In contrast to car output, British commercial vehicle (CV) manufacturing grew 31% year on year in October, with 9,066 vans, trucks, buses and coaches built, according to the Society of Motor Manufactures and Traders (SMMT).
Production for the UK 'home market' saw a substantial 61.9% boost with increased demand resulting in 4,815 units built. Meanwhile, 4,251 CVs were assembled for export, a 7.7% rise.

Year to date output remained "broadly stable", the SMMT data showed, up 2.5% on the same period in 2017 to almost 70,000 units.
Manufacture for both the home and global markets has grown overall, by 3.5% and 1.8% respectively. Production for export accounted for 61.2% of factory output so far this year.

Mike Hawes, SMMT chief executive, said: "Caution is always advised when making monthly comparisons in the CV sector, as naturally variable buying cycles can make a big impact. However, it is positive to see growth, albeit moderate, over the year so far.
"The proportion of CVs built for global markets remains at almost two thirds of UK output, with the majority destined for the EU."