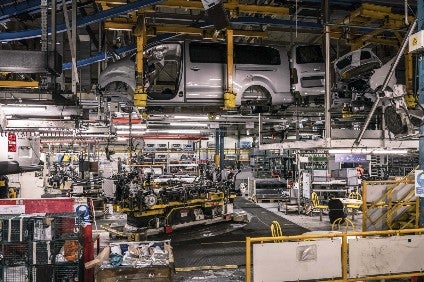 British commercial vehicle production roses 11.3% to 73,600 units in 2021 but remained 14.4% down on the pre-pandemic five-year average.
The increase was driven by production for UK, up 27.3% to 35,921 while output for overseas markets was broadly stable at 37,679 down 0.6%.
More than half of all British-built CVs were exported, the majority to the EU.
Despite the global semiconductor shortage – a by-product of the Covid-19 pandemic – CV manufacturers demonstrated their resilience, securing component supply allowing production lines to remain fully operational.
Growth was largely driven by an increase in sales of rigid two axle trucks and vans as demand for home deliveries soared during lockdowns.
December's output grew 3.2% to 6,848 to finish off a robust year, given the challenging business environment.
Mike Hawes, SMMT chief executive, said: "After the worst year in a lifetime, the growth in production for commercial vehicles during 2021 is extremely welcome. Despite a plethora of challenges, manufacturers have remained operational throughout the year. The sector isn't out of the woods yet, however, and challenges remain heading into 2022. Support will be necessary to ensure the supply chain can overcome ongoing semiconductor-related shortages as well as measures to ensure energy costs do not rise to an extent that it significantly undermines competitiveness."