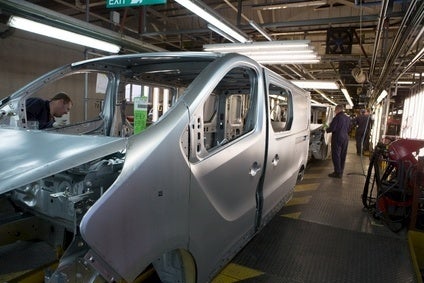 British commercial vehicle manufacturing grew by more than a quarter in the first six months of the year, according to Society of Motor Manufacturers and Traders (SMMT) data.
Almost 50,000 CVs were built between January and June – a 29.9% growth compared to the same period in 2014.
Growth has been fuelled by demand both in the UK and Europe with production for the domestic market rising 31.6% and exports recording a 28.3% increase so far in 2015. June saw a particularly strong performance with nearly 10,000 CVs produced – a 54.5% rise.
"The figures are encouraging for the sector, with demand for British-built vans, trucks and buses all on the rise," said SMMT chief executive Mike Hawes.
"The UK commercial vehicle industry has experienced some turbulence in the recent past, with restructuring of some operations and changes to type approval affecting output. It is good to see the recovery continuing, and we are optimistic about the future with demand continuing to grow both in the UK and in Europe."
British plants built 227,624 engines in June – up 1.3% over 2014.
Hawes said: "Engine manufacturing remains steady in 2015, which is encouraging with some plants carrying out retooling for production of new Euro-6 engines. We are confident that the sector has a positive future, with significant recent investment into efficient new engines and major new production facilities set to boost volumes in the coming months."